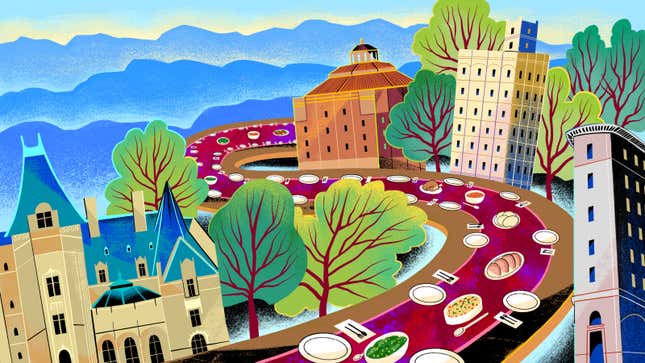 When envisioning Appalachia, misty mountains, bluegrass bands, and the writings of Charles Frazier may spring to mind.

But what about Affrilachia? Coined in the 1990s by the Black Appalachian poet Frank X. Walker, this portmanteau refers to the distinct traditions of African-Americans living in the mountains that run parallel to most of the Eastern seaboard.
Giving a name to this community in a region whose residents are still 80% white, Walker fought against Black erasure by reminding us of the prodigious African-American presence alongside Scotch-Irish, German, and Native American influences.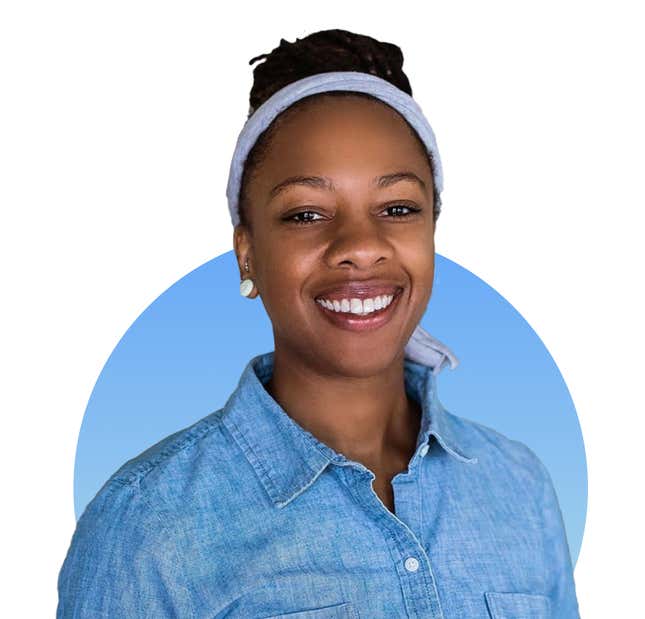 And where that presence can be best experienced is on the plate and on the palate in Asheville, North Carolina.

Here, Ashleigh Shanti has evolved into the de-facto author of modern Affrilachian cuisine. The chef and certified sommelier has been behind the stove in many other places—from a gap year in Nairobi, to working as a cook in Charleston and Houston, to competing in Top Chef's 19th season in LA. But it's Asheville, where her favorite flavors collide, that's become her home.
In her words, "Affrilachian cuisine recognizes the African-American contributions that helped shape the foodways of the region."

In fact, many of the dishes traditionally thought of as Appalachian (like greasy beans and sour corn) can be credited to the presence of Black enslaved people who passed through North Carolina pre- and post-Civil War.
Southern plantation owners in South Carolina would send enslaved Black people up the "Drover's Road" to raise their livestock in Tennessee and Western North Carolina, a journey that navigated right through Asheville. Today, that same thoroughfare is immortalized by bronze hog statues at the city's Urban Trail station.
Then after the Civil War, Asheville became a popular place for Black people leaving the deep South to settle. In 1895, The Young Men's Institute opened here, providing the Black community with free gymnasium access, library, cultural events, and educational services. Dubbed "The Block," the YMI spurred the growth of Asheville's East End, a hub for Black entrepreneurship.
In fact, it was in this very neighborhood that Ashleigh Shanti held her first job as Chef de Cuisine of Benne on Eagle, an eatery celebrated for its lively fusion of Appalachian and West African flavors.
In 2020, Shanti left her post at Benne to start her own Asheville enterprise, a pop-up called Good Hot Fish. The endeavor is "a nod to the seafood shacks and fish camps I grew up visiting and eventually cooking in as a teen," she says. "Even though I'm the only chef in my family, frying fish was a means of income for us—almost like a birthright."

Making cameos in local restaurants and bars (including Jettie Rae's Oyster House) Shanti creates a vibe coastal and unfussy, with her fan-favorites like cabbage pancakes and buttermilk britches (composed of dried beans in a buttermilk cream sauce) making special appearances on the rotating menu.
Though the pop-up is partially an homage to her childhood in waterfront Virginia, Shanti credits her grandmother, raised on the state's western, Appalachian side, as her other great culinary influence. Passing along the flavors of her own upbringing, Shanti's grandma taught her how to pickle veggies, dry shuck beans on a wood stove, and hang-dry yard onions in the morning sun. 
"These techniques are so ingrained in me," Shanti says. "So naturally, this is the lens with which I cook."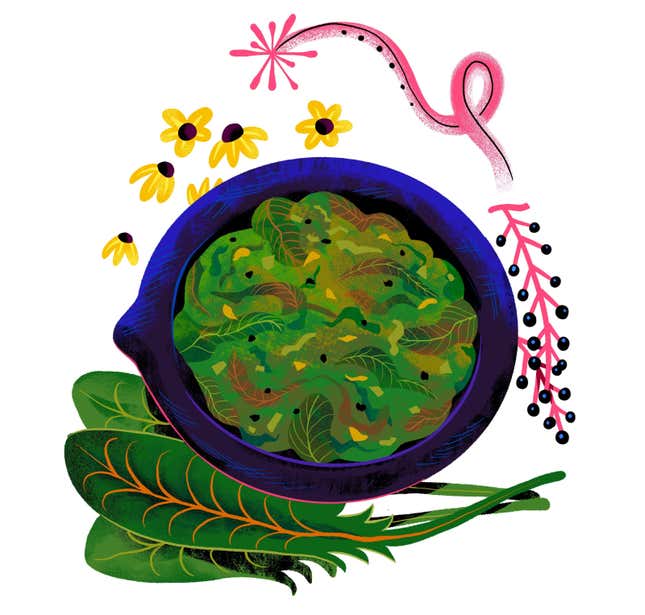 The Affrilachian food ethic is very "use what you have," and "live off the land." Dishes are tailored to indigenous ingredients, like sochan and dandelions growing wild in a field (which might end up in a "mess o' greens") to forest-gems like ramps and morels.

"What's unique about this type of cuisine is its close connection to nature, allowing the flora and fauna to define it at any given moment," Shanti describes.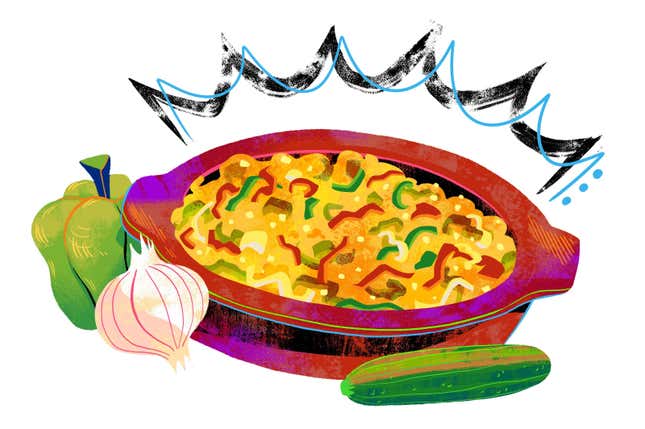 The quintessential Affrilachian table is anchored by humble ingredients based on what's available. Protein might include game like rabbit or quail or stewed soup beans with bits of ham, alongside a homestyle starch like cast-iron cornbread with a side of sorghum molasses.

Acidic condiments like dilly beans, chow chow (a pickled relish made of green tomatoes, cabbage, onions, and peppers), or sweet and spicy kudzu jelly (a spread made out of its flower blossoms) then cut the richness and balance it all out.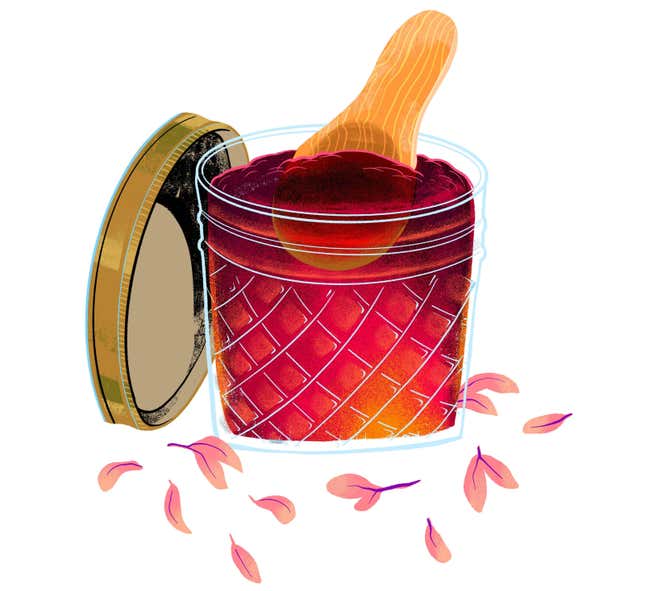 Whether cooking in Africa, Hollywood, or Asheville, Shanti has always seen food as a great unifier. "Growing up, that's what initially piqued my interest in cooking and hospitality," she says. "... We really all eat the same. And I want Good Hot Fish to be that unifier with delicious, approachable, memory-evoking food."

She has faith and pride in Black resilience and believes food fuels the fight to be seen, citing her own Asheville favorites like Daddy D's on Wheels soul food truck, Bun It mobile hot dog cart, and Tamarya Sims' Soulfull Simone Farms floral and herb nursery.
"Wherever we are, we bring our storytelling, food traditions, crops," she says. "Our stories of survival, building community, using the food around us. Black people have called these mountains home for centuries, and we're not going anywhere."
Explore Asheville's vibrant culinary scene. Book your trip today!
This post is a sponsored collaboration between Explore Asheville and G/O Media Studios.