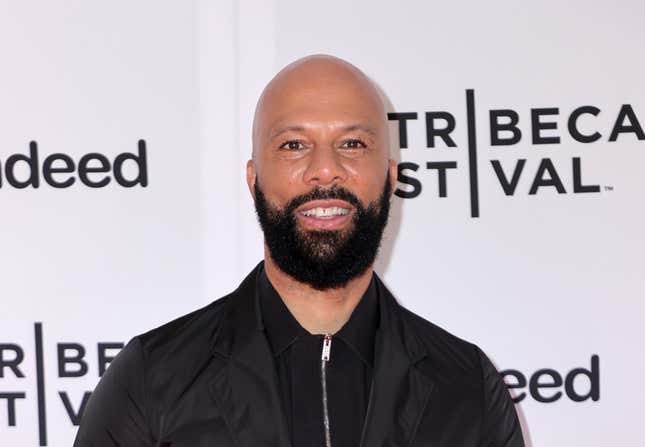 Rumors have swirling for some time about a romance between Jennifer Hudson and Common. Neither star has commented on their possible relationship, but while appearing on the Today show to promote his new AppleTV+ sci-fi drama Silo, the rapper/actor was asked about the Oscar-winner and his response was the sweetest question dodge we've ever heard. As he talked about staying grounded by going back home to Chicago, Al Roker segued into asking about Hudson, another famous native of the city.

Abbott Elementary's Tyler James Williams Plays That's So Random
"I'll say, speaking of Chicago, she's a Chicagoan, this amazing human being—I've always been inspired by her," he said. "She's one of the most beautiful people I ever met on the planet. Incredible heart, and she's just dope, man."
"Seeing her evolve and like from an actress and singing, like just doing so many things and now her talk show," Common added. "She's amazing, she's inspiring. I'm grateful to know her."
In the past, both stars have been involved in high-profile, public relationships, so it makes sense that this time around they would want to keep things much more private. The rumors of a romance started after they filmed the upcoming action movie Breathe, where they play husband and wife. Since then, they've been seen having dinner together on multiple occasions, which can only mean they're dating, and not just two friends who like hanging out. Back in September, the Emmy–nominated talk show host addressed the rumors with Entertainment Tonight, saying, "People create their narratives of it and it's like, 'Okay, you know, how you feel.' We shot a film together and he played my husband. We gotta eat in between those moments."
Maybe they're dating, maybe they're not. Can't it just be enough that they're obviously close friends and we may all get an absolute banger of a single out of this.