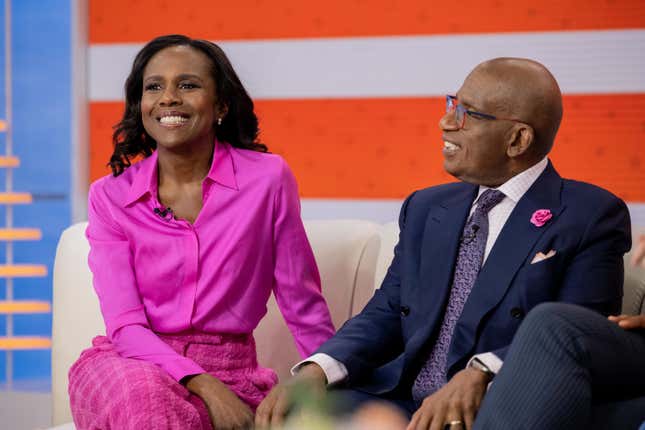 Let's be real; the news is pretty doom and gloom these days. So when we get some good news, we've just got to share it. During an interview discussing her new book Lessons Learned and Cherished, award-winning ABC journalist Deborah Roberts shared some great news about her husband Al Roker's health.
Here's The Moment 20/20 Co-Anchor Deborah Roberts Felt Like She Made It | Securing the Bag: Part 5
"He's on the mend," shared Roberts, adding that "he'll be back up and moving very soon!"
It's been a "rough" time, admits Roberts. Her husband, the famed American weather caster, was diagnosed with prostate cancer in 2020. He caught it early and recovered, but his health problems continued. In 2022, he was hospitalized with blood clots in his lungs and leg. And earlier this month, he underwent knee replacement surgery.
"Listen, this has been a very rough six months for Al and for me," said Roberts. "It's very hard being not 100% and kind of being down for the count for a little bit, but he's not down for very long."
Roberts credits the incredible nurses and doctors who've cared for her husband over the last few years with his recovery. "Great doctors and nurses are everything," says Roberts. "they got him on his feet."
She also thanked their friends and colleagues for their incredible support. "[They] really got us through a very tough time," says Roberts. "By the time summer is over, we'll be in a very different place, and we'll be having a great time."
Catch The Rest of Our Interview With Deborah Roberts
You don't want to miss the rest of our incredible multi-part interview with Roberts for our exclusive series Securing The Bag, coming out next week! She talks about her new book Lessons Learned and Cherished: The Teacher Who Changed My Life and the secrets that helped propel her to success.