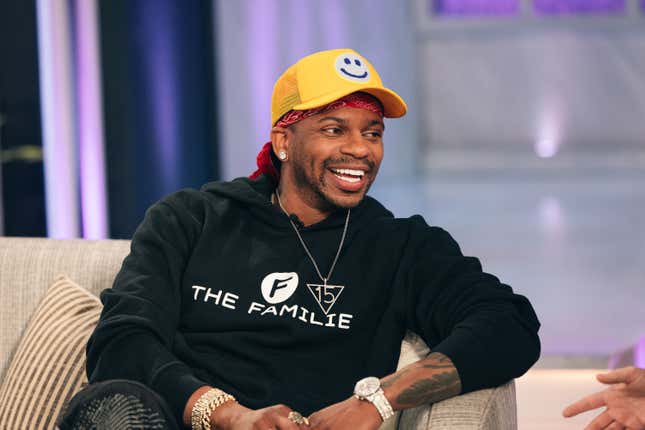 It looks like accusations of sexual assault aren't gonna stop country music singer Jimmie Allen from getting his bag.
Small Town Horror Story: The Mississippi Burning of Three Anti-Segregationists
In a post to Instagram over the weekend, Allen announced he's going on tour—a comedy tour—this fall. Occurring over three nights in October, the tour is entitled "I Said What I Said," which is very interesting given the lawsuits he's embroiled in but I digress.
"I Said What I Said," and I'm gonna say it again during my 3-night comedy tour coming this October! ALL shows are invite only, so be sure signup with your e-mail via link in bio to receive the latest news & how to win tix," he captioned in his post.
As previously reported by The Root, Allen is facing two sexual assault lawsuits, one of which is being brought against him by his former manager (Jane Doe 1) while the other is being brought against him by an unnamed woman (Jane Doe 2).
Jane Doe 1 alleged that Allen repeatedly sexually abused him for 18 months after she began working for him in April 2020. She's suing him for "sexual battery, assault, false imprisonment, sex trafficking and emotional distress." She's also suing Allen's management company, Wide Open Music, and its founder, Ash Bowers —the latter of whom she claimed let her go from her position not too long after she came forward with her allegations against Allen to him—for "gross negligence and participating in a venture engaged in sex trafficking, among other counts. Jane Doe 2 is suing Allen for battery, sexual assault, invasion of privacy and emotional distress hinging largely on an alleged sexual assault encounter that was recorded on his cellphone without his consent.
Allen has denied wrongdoing in both cases and has since filed a countersuit against each of the women.
"As the son and brother of rape victims, and the father of daughters, these false claims are extremely hurtful to me and everyone around me. These false allegations have caused me to lose a vast number of business and endorsement opportunities that I worked extremely hard for. These false allegations have also not only harmed me, but have caused severe financial damage to my band, my team, and their families," Allen said in a statement.