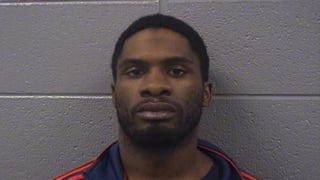 A Chicago man has been arrested after allegedly raping a woman he met online and her friend, and then lecturing them about prostituting themselves, reports CBS Chicago.
Jonathan Ferguson, 23, was charged Thursday with armed robbery and aggravated criminal sexual assault with a weapon. He was ordered held on $250,000 bail by Cook County, Ill., Judge Maria Kuriakos Ciesil, the report says.
The alleged attacks are said to have occurred over New Year's weekend when three Milwaukee women were celebrating at a Chicago hotel, according to Assistant State's Attorney Akash Vyas, the report notes.
Ferguson is accused of answering an ad on backpage.com from one of the women offering sexual services and asked the 22-year-old woman to meet him at an address, the report notes. When she arrived at the address, she was allegedly raped at gunpoint and forced to call her friends, who were waiting in a car outside the house, writes the news outlet.
After allegedly assaulting a second woman, Ferguson reportedly lectured all three women and bragged about his supposedly murderous week, CBS writes.
Read more at CBS Chicago.