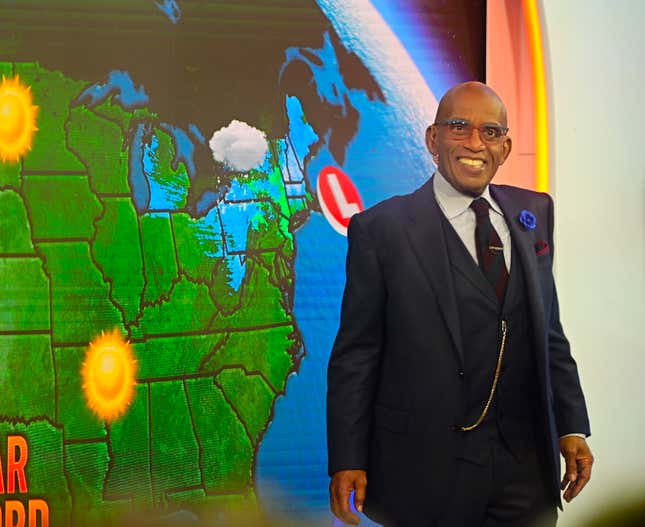 Friday marked Al Roker's return to the "Today" show following a hospital stint. The 68-year-old weatherman suffered from blood clots in his lungs and leg and hadn't been in the studio in two months.
American Ninja Warrior: Season 15 Is Our TV Pick of The Week
"The countdown is over. After nearly two months away, Al is ready to re-join us here in Studio 1A and we cannot wait to throw our arms around our ray of sunshine," anchor Savannah Guthrie said at the start of the show. "It is a really special day ... and I'm sorry because the tears are already flowing, because Al Roker is back!"
Roker walked out and then hugged Guthrie and anchor Hoda Kotb. "To say we have missed you doesn't even begin to describe it," Guthrie remarked. "It is nothing without you here."
"The crew is weepy," Kotb said. "The crowd outside, they've been waiting for you. They've been bummed every day we walk out there like, 'Where is Al?'" Roker also expressed gratitude to be back. "I have missed you guys so very much," he stated. "You are my second family and it's just great to be back — and wearing pants! It's so much fun."
"My heart is just bursting," Roker continued. "I'm just so thrilled to see all of you and the crew. Right now I'm running on adrenaline." After completing this weather broadcast, he made a joke about how it feels to do it again since meteorologist Dylan Dreyer had been handling his duties while Roker was away.
"It's been weird," Roker commented. "I've usually been sitting back, drinking coffee, watching Dylan do the weather. This is a little harder!" Roker has a mainstay on "Today" since 1996, serving as the show's premier weather anchor.