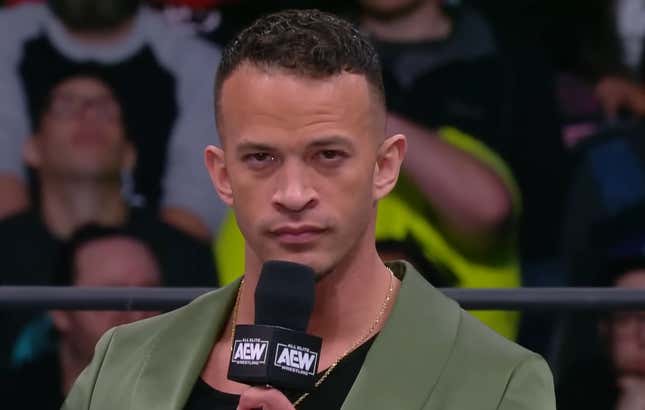 Wrestling fans don't agree on much. But the one thing everyone does agree on is that "Absolute" Ricky Starks is headed for superstardom.
The AEW wrestler has been on a roll, captivating fans in feuds with his former tag team partner Powerhouse Hobbs, AEW World Champion MJF and his current rivalry with the legendary Chris Jericho. His promos and matches are routinely the highlight of the company's weekly shows, AEW Dynamite and AEW Rampage. Starks—who is the definition of star quality—spoke with The Root about his connection with the fans and his match against Jericho on Sunday, March 5 at AEW Revolution.
Ricky has the kind of connection with fans that is usually only seen in legends of the sport. He has an undeniable charisma that makes you root for him whether he's the good guy or bad guy. For Starks, his relationship with the audience is about authenticity. He keeps it real and we know it. To us, he's just a friend we want to see succeed.
"They see me as a genuine person. A lot of times in wrestling, you see these phony acts and you can tell how disingenuous it is. There's nothing really there to latch on to," Starks told The Root. "With me, I am a person where what you see is what you get. You either like me or you don't. Either way, I will be good. I am a quick witted, sarcastic person by nature. And I think seeing that and getting that personality, people can relate to that in their own life. I'm sure they have friends that have a similar personality to mine. And it's cool to be reminded of that. That's how I look at it."
Lately, Ricky has feuded with Jericho and his stable, the Jericho Appreciation Society (JAS). The former FTW champion is learning a lot from working with the veteran, but to Starks, the knowledge he's gaining as a performer is what really drives him.
G/O Media may get a commission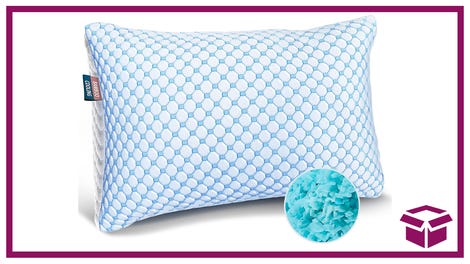 23% off
Nestl Cooling Pillow - Queen Size
"I have grown, I can feel myself improving and growing. That's one thing that I've always wanted. Iron sharpens iron right?," he said. "I have constantly had a fire that burns inside of me that needs to be fed experience of knowledge, of growth, of improving all of this stuff. And I do feel like that is being met at certain stages of this whole thing. I was in the ring, cutting a promo on Jericho after my match with Max [AEW World Champion Maxwell Jacob Friedman] in San Antonio. That is where I felt like this is where I belong. I already knew this but now I'm showing everybody…and then come Revolution when I beat Chris again and obviously go on to win the AEW championship, it's gonna be even more of a cherry on top."
The New Orleans native already notched a victory over the former AEW champion on the Jan. 4 episode of AEW Dynamite, and he's also defeated several members of the JAS, so it makes sense that he's confident heading into Revolution. Plus, this time around, the JAS is banned from ringside, so it's set up to be a true one-on-one match.
"I was pretty much already ahead of the game when I beat Chris in Seattle. It just so happens that the JAS was out there as well," Starks said. "Now I get to do it again and that was more of, 'Alright, Chris. You don't have anybody. Let's get back to the root of Chris Jericho. Let's see where you're at now against somebody like me.' Somebody that you haven't faced before in the sense of I'm not like his other opponents. I'm really curious to see how this turns out. But for me personally, and being a prophet, I can tell you that it ends with me pinning Chris Jericho one, two, three, and I can't wait for that. I'm so confident that I'm going to be able to do it too."
AEW Revolution airs on B/R Live and pay per view on Sunday, March 5 at 8 p.m. ET/5 p.m. PT.