Former New England Patriots tight end Aaron Hernandez had his 2015 murder conviction posthumously overturned by a judge Tuesday. Superior Court Judge E. Susan Garsh vacated Hernandez's first-degree murder conviction for the 2013 shooting of Odin L. Lloyd because he died before he was able to appeal the conviction.
"Abatement remains the law in this Commonwealth, and this court is compelled to follow binding precedent," Garsh told the courtroom audience, which included Lloyd's mother, Ursula Ward.
Bristol County District Attorney Thomas M. Quinn III told ESPN that he plans to appeal Tuesday's ruling.
"Despite the tragic ending to Aaron Hernandez's life, he should not reap the legal benefits of an antiquated rule," Quinn said. "State and federal courts from across the country have rejected this antiquated rule. Massachusetts, in my opinion, needs to follow suit."
G/O Media may get a commission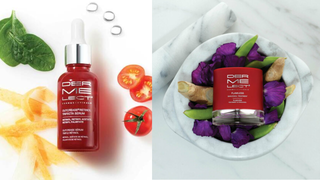 Save $19
Retinol Renewal Kit
Ward told the sports site that despite the judge's ruling, Hernandez will always be guilty of murdering her son.
"In our book, he's guilty and he's going to always be guilty," Ward said of Hernandez. "But I know, I know one day, I'm going to see my son, and that's the victory that I have and I am going to take with me. I am waiting for my master to say, 'Well done, my good and faithful servant, and welcome to the joys of my kingdom.' And that's when I'll see my baby again. ... I am not giving up. When [God] says the battle is over, the battle is over. So I'm holding on until he tells me to give up."
Read more at ESPN.