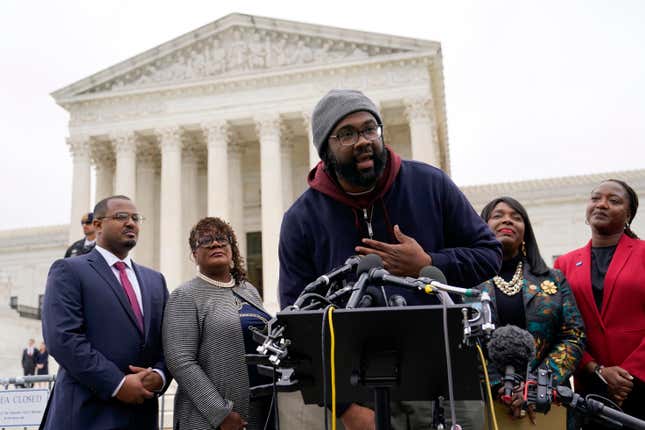 Faith in the Supreme Court is at a near-all-time low, especially when it comes to protecting the rights of marginalized groups. But in a surprise ruling, the Supreme Court ruled in favor of Black voters in Alabama, arguing that the state had diluted their voting power.
Cheat Sheet: What is Gerrymandering?
The 5-to-4 decision held that the state violated the rights of Black voters by only creating one district where they were the majority, despite the fact that Black voters make up 27 percent of the state's population. The court ordered Alabama to redraw its congressional map to allow for an additional majority Black district.
Part of the reason the ruling came as a surprise is that recently the court hasn't exactly jumped at the chance to uphold voting rights. In 2013, the Supreme Court effectively decimated the Voting Rights Act, striking down key provisions of the federal law that required states with a history of racial discrimination to get approval before changing their voting laws. What followed was a wave of voting restrictions that disproportionately impacted minority and lower-income voters. And, last year, the Supreme Court temporarily blocked a ruling that would have forced Alabama to redraw an additional map, which makes the especially unexpected.
Chief Justice John Roberts wrote the majority opinion. He was joined by Justices Ketanji Brown Jackson, Elena Kagan, Sonia Sotomayor, and Brett Kavanaugh. It's possible that the ruling could signal a change in how the court handles political gerrymandering. Although, with such a slim majority, it's somewhat hard to tell. Certainly, all eyes will remain on the court to see how they handle gerrymandering moving forward.