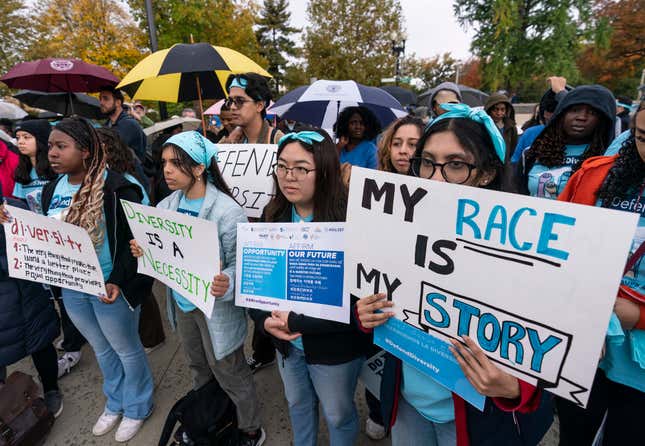 According to a new poll conducted in May by the Associated Press-NORC Center for Public Affairs Research, most Americans don't want the Supreme Court to ban colleges and universities from taking race into consideration in the admission process. But in June, it is poised to rule on the explicit consideration of race in college admissions.

Affirmative action is at the center of debate as the Supreme Court has been evaluating cases that challenge policies in place at both Harvard University and the University of North Carolina. Since the bench is mostly comprised of conservative justices, it is expected that they will rule against affirmative action. However, the poll revealed that this isn't what Americans want.
Sixty-three percent of the adults polled from all political and racial backgrounds stated that the Supreme Court shouldn't prohibit colleges from taking applicants' race and ethnicity into consideration during the admission process. However, many also said race should play a lesser role and that high school grades and standardized test scores should play a bigger one.
The poll also revealed that Democrats who were nonwhite and possessed a college degree were more likely than white folks, those who don't have a college degree and Republicans to say race and ethnicity should be important. These results stand in stark contrast to prior responses about the same topic.
Back in 2013, only 45% of Americans polled were in favor of affirmative action, which was a historic low. If the Supreme Court rules against affirmative action, some believe more colleges will get rid of legacy preferences to make attending more accessible for students of color.