With an official state probe into the death of Justine Damond at the hands of a Minneapolis police officer completed, Minnesota prosecutors will now determine whether to bring charges against the officer who shot and killed the 40-year-old woman this past summer.

CBS News reports that it's the third high-profile police shooting case in which a prosecutor will be bringing charges against an officer instead of letting a grand jury decide. Minnesota prosecutors also decided whether to bring charges in the officer-involved deaths of Philando Castile and Jamar Clark.
Damond was killed July 15 in Minneapolis after calling 911 to report a possible sexual assault near her home. The Guardian reports that as Damond approached the driver's side of the squad car, the officers heard a "loud noise." In response, Office Mohamed Noor shot Damond from the passenger side of the vehicle, killing her.
Damond's death sparked international headlines. The Australian life coach had been deemed "the most innocent victim" by her family's lawyer, and the scandal around her shooting prompted Minneapolis police chief Janeé Harteau to resign.
G/O Media may get a commission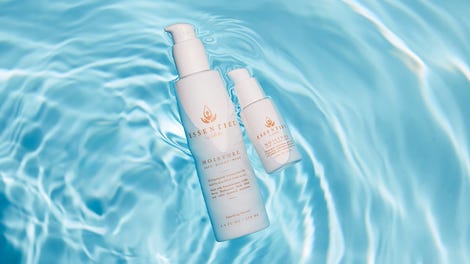 20% off
Essentiel by Adele
Noor has not spoken publicly about the case, and a CNN article from July 19 reports that the officer had declined to be interviewed by investigators.
Now his fate lies in the hands of Hennepin County, Minn., Attorney Mike Freeman, who says he expects his office to decide charges before the end of the year. According to The Guardian, Freeman had previously declined to bring charges in the death of Jamar Clark in 2015. In that case, the 24-year-old Clark was shot and killed by police officers who were responding to a domestic violence call. Witness accounts say that Clark was handcuffed and on the ground when he was shot, while police claim that Clark was interfering with them as they tried to help the assault victim. Officers reported that he had been trying to reach for their weapon when they shot him above his eye.
The Department of Justice also failed to bring charges against the officers who killed Clark.
Still, the decision to forgo a grand jury is significant. Legal experts and activists have long criticized the practice of having grand juries decide whether or not to bring charges against police officers in fatal shootings, pointing out that the process, by and large, favors the police. Some of the criticisms include the secrecy of grand jury trials, which happen behind closed doors and without cross-examination, and the prolonged process.
Even Minnesota attorney Freeman has said as much. From The Guardian:
Freeman noted at the time of Clark's death that grand juries had been used to consider police shootings in his county for more than 40 years, and no officers had been indicted. He said by making the decision himself there would be more accountability and transparency.
Read more at CBS News and The Guardian.