I listen to a lot of podcasts nowadays, the vast majority centered around true-crime, the NBA or history. I spend a lot of time searching for podcasts that tickle my fancy, though. My fancy is most frequently tickled by discussions about hip-hop, black cinema or great moments in blackness and/or black history.
It's that last topic area that landed the podcast, Freaknik: A Discourse on a Paradise Lost into my arena. Hosted by filmmaker and producer Christopher Frierson, the eight-episode series is about the multi-year event, its history and how Atlanta's history, culture and politics created the environment for Freaknik and, ultimately, the mythology of Atlanta that existed then and continues now.

So far, four episodes have aired and I've listened to them all. I've also had an opportunity to speak to the podcast's host, who had the idea for the series to begin with. I have some thoughts about the podcast; I will provide nine. Parts of the interview with the host will be woven into some points.

1. I will almost always be interested in discussions about Atlanta, its music and cultural events, especially those that are black in nature. Freaknik has attained a mythical status in the black community, especially among those of us who were teenagers or young adults during its heyday, in the early to mid-1990s. Because of what Freaknik was and when it happened (more on this later), it became a larger-than-life occurrence that, most likely depending on your age, was either the best of times or the worst of times for Atlanta.

So far, in the podcast, I'm enjoying the discussions about the city itself, its history and how the role of the Atlanta University Center (Morehouse College, Spelman College, Clark Atlanta University and Morehouse School of Medicine; former members include Morris Brown College and the Interdenominational Theological Center), played a role in the creation and sustainability of Atlanta's black middle class, which, in an odd way, is how an event like Freaknik was able to exist there in the first place.

G/O Media may get a commission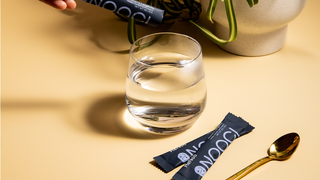 2. If you were to ask 10 different people who have any possible connection to Freaknik about its conception you might get 10 different answers. Frierson alluded to that in our convo as well. The only thing everybody seems to agree on is that it started out as a black college thing. This podcast gives probably the most thorough case for it being started by the AUC's D.C. Metro Club (students from Washington, D.C., and its suburbs in school in the AUC), but waaaaaay earlier than most reports. This podcast has it starting somewhere near the early '80s as part of the club's annual social calendar. True or not, this is about as good a history of its inception as anything. Interviews include the club's president at the time speaking about how things went early on. Which gives a glimpse into how much things have changed by the time it went from a college spring break to a regional and then national phenomenon of black folks descending upon Atlanta.

3. Too Short appears fairly prominently, which is cool because I learned things about him. For instance, I had zero clue that for a few short years, Too Short lived in Atlanta during his middle school years in College Park. Other rappers included are Bun B, Big Gipp (I think I heard him on the first episode) and producer Mr. ColliPark, or as most of us from the A know him, DJ Smurf, appears prominently as well and he is hilarious.

4. There is a pretty thorough discussion about Atlanta's rise as a social and political center of black America, largely centering on the election of Mayor Maynard Jackson (Morehouse College, Class of 1956) and how he helped create the black middle class in the city, and how the influx of students to Atlanta (and because of the political, capital and social gains made by the black community) who would settle down paved the way. This is important because anybody who spent any time in Atlanta in the '90s knows this city EXPLODED with blackness during that decade.

In Atlanta, there is (or was, I'm not sure if it's still there) an Atlanta Population Now Tracker on Peachtree Road just past Piedmont Hospital. I remember in college driving by and watching how the numbers would tick upwards. Back then, it was in the high 3 millions (almost 4 million) and it seemed like every black person in America had moved to Atlanta. That doesn't happen without Maynard (there's a terrific documentary about him called Maynard on Netflix that everybody should watch), and frankly, without Freaknik turning the theory and idea of Atlanta into a bastion of black opulence and opportunity. I think this podcast does a good job of highlighting a lot of that.

5. There is a pretty hedged conversation with an older white couple, the parents of one of the producers, I think, that is helpful in fleshing out the perspective of the "other Atlanta," especially during discussions of the Atlanta child murders, which has been the subject of a podcast and multiple television series at this point. It's almost easy to forget how many white folks live in Atlanta, but they're there and they have opinions. I'm sure it gets more developed as the podcast goes on.

6. As I said, I'm through four episodes and its largely talk about the party of it all. The police aren't present (yet), and the necessary discussion about how unsafe it got and how dangerous it was for women hasn't happened. I'm not sure if that's coming, I just assume that must be discussed when the police discussion shows up—it's a necessity—and when the discussion about how and why Freaknik died comes up.

7. I attended Freaknik, but a much tamer version in college (1998) than it had been in the early '90s when the version of Freaknik most people think of was happening. Sure women were twerking on cars but even attempts to really fuck up traffic were largely ignored wholesale. It just wasn't the same by that point and I think in 1999 there was a whole-ass attempt to create some form of a family friendly event that never happened. I was never fully present for the best/worst of the times since I was both, like 12 or 13, and living in Germany. It's interesting listening to Frierson's discussions with his cousins as they recount trying to get to Freaknik at age 14. I would have had no business there.

8. While I am enjoying the podcast and will continue to listen and think that you should too because Freaknik was young blackness taking over a city and creating the best party ever, I'm a stickler for details and when you fuck up details it almost turns me off. For instance, an early commentator mentions that both Morehouse College and Spelman College started in the basement of Friendship Baptist Church in Atlanta. This is inaccurate, and easily searchable. Spelman was founded there, but Morehouse was founded in Augusta, Ga., and initially located in Springfield Baptist Church before moving to Atlanta. That irked me.

In the fourth episode, Frierson starts out talking about Greenbriar Mall, which he inaccurately places on the eastside of Atlanta. Again, so wrong. Greenbriar Mall is located off of Campbellton Road, in southwest Atlanta. It's a southwest Atlanta staple. I can't recommend you go there for fine shopping, but it is absolutely not an eastside mall. In fact, I was wondering if he didn't actually mean South DeKalb Mall, which is absolutely on the eastside. Those things aren't enough to make me not listen to the podcast—it's about Atlanta and Freaknik, after all—but those things drive me nuts because they're inaccurate. Those are the two that jumped out most to me.

9. The podcast is worth checking out for black historical and anecdotal purposes and because Atlanta in the '90s might have been the best place for black people in America. And because Freaknik created the myth of Atlanta that persists today and that is furthered by reality shows set in the city and by the music that floods out of its streets. Check it out, learn something and remember the good ole days of Atlanta's greatest party, Freaknik.