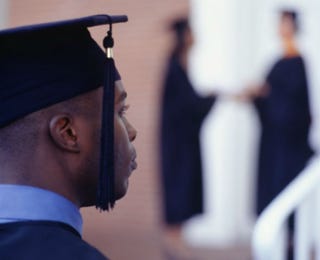 Antoine Moss writes:
As an expert career coach, my goal is to empower young professionals to reach their full potential. And one thing I've learned is that young careerists fail to attain optimal success because they don't know how to stay on top of their game after college. Consequently, they often fall into the trap of becoming "stuck" in their careers shortly after graduation.
To help ensure that you don't fall into this trap, I turned to Clark Atlanta University business professor Dennis Kimbro, Ph.D . for success secrets. Kimbro has dedicated a large part of his life studying and surveying the success principles of Black millionaires. He co-authored, with The Napoleon Hill Foundation, bestselling book Think and Grow Rich: A Black Choice and recently published The Wealth Choice: Success Secrets of Black Millionaires. The dynamic speaker has also been featured in major media outlets such as Essence, The New York Times, and The Wall Street Journal.
Read more at Black Enterprise.
Read More: http://www.blackenterprise.com/career/tips-college-grads-success-job-market/
BlackEnterprise.com is the premier business news and investment resource online for African American business owners and aspiring entrepreneurs