We all already know that America is a haven for white supremacy: a 400-year-old greenhouse for white privilege where the vegetation is watered by white tears and casserole juice. Fortunately, there's space within this forest of whiteness to cheat the game a little bit and use the guilt some of them feel for being historically terrible people to our advantage. Perhaps these aren't exactly the most moral things to do, but they killed Radio Raheem, so who gives a fuck?
1. If you need a day off and you have no PTO or vacation days left, cite Kwanzaa.
"Hey, Bob. We're off Friday, right?"
"I don't think so, Tyreke. Why would we be?"
"Wait, so you're telling me, as the manager of this company, that it doesn't celebrate Kwanzaa?"
"Um, it's November. I thought Kwanzaa was in December."
"So you've never heard of the 37 days of Kwanzaa, the pre-Kwanzaa recognition of family, unity, Claymation and Isabel Sanford? Tell me, Bob, that you know that Friday is when we light the quadrangle and sing 'Lift Every Voice on the Mountain' with our families. Are you trying to keep me away from my family?"
G/O Media may get a commission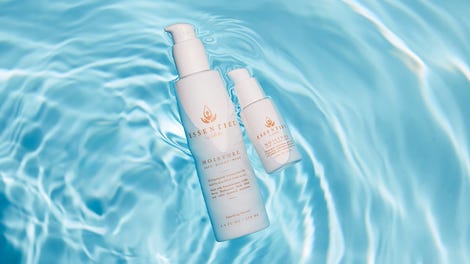 20% off
Essentiel by Adele
"No."
2. Jokingly drop the racism bomb ... but with a straight face.
"Hey, Tyreke, did you see the game last night?"
"No, Bob. Flat-screen TVs are racist. Why would you even ask me that?"
"Wait ... what?"
[Tyreke walks away while Bob wonders what the fuck just happened.]
3. Get out of jams by referencing your hair.
"Hey, Iesha. Are those expense reports ready? Been waiting on them for three days now."
"Sorry, Bob, but I had to get my edges chopped and remarinated, and that took longer than usual. I won't get the reports done until next Wednesday."
"But they were due this Monday."
"ARE YOU TELLING ME THAT YOU DON'T CARE ABOUT THE EDGE CHOPPING AND REMARINATION PROCESS BLACK WOMEN MUST GO THROUGH WITH OUR HAIR TO COME TO WORK AND BE ACCEPTED IN MAINSTREAM SOCIETY?"
"I'm not saying that, I'm just ... "
"THEN WHAT ARE YOU SAYING, BOB?"
"Nothing. Just that Wednesday will work."
4. Imply that they're racist without actually saying anything.
[A meeting in Bob's office.]
"So yes, Bob, we should expect a 12 percent increase in revenue this quarter."
"That's great news, Iesha. Thank you."
[Iesha gets up to leave but pauses while noticing something on Bob's desk.]
"Hmm, that's ... interesting."
"What's on your mind?"
"Nothing, Bob. Just ... I don't know ... it's just that out of all of these pictures of family and friends in your office, none of them have black people in them."
[Iesha pauses for second, looks at Bob disapprovingly and turns to leave.]
5. Invite them to an über-black event even though they already had plans.
"Hey, guys. Just wanted to remind everyone that I'm going to be out Friday. Going to Tampa for my cousin's wedding."
"So you're not coming to my Niggafied Drinks and Darts party Friday night?"
"Um ... I ... had no idea about your ... um ... drinks-and-darts party."
"I texted you an invite last week. It's part of the Niggafied series of events I've been throwing. Next month it's Niggafied Trap Knitting."
"I don't remember receiving that, Tyreke."
"Of course you don't, Bob. Of course you don't. It's just funny how ... "
"OK, OK, OK. I'll come to your ... darts-and-drinks party."
"Nah. Go to your wedding. Iesha and I will see you when you get back."