A judge has ruled that four Detroit men accused of beating a driver who accidentally hit a 10-year-old boy will stand trial on attempted murder charges.
On Monday, Judge Thomas Jackson found probable cause to move the case to trial after hearing witnesses testify that driver Steve Utash was repeatedly kicked and punched by the four men after he stopped to check on the boy he had struck, the Associated Press reports. 
"They were hollerin' and screamin', 'Oh, my God, get him, get him,' " testified nurse Deborah Hughes, who is credited with stopping the attack against Utash.
Another witness, Ashley Daniels, testified that Utash was mobbed shortly after leaving his pickup to check on the boy. According to AP, Daniels said that Utash's hat was knocked off after a few blows and that the men dared him to try to pick it up before punching him again.
"He fell. He got up again," she said. "It was like he was almost accepting it."
Prosecutor Lisa Lindsey introduced statements for three of the four men: Latrez Cummings, 19, James Davis, 24, and Wonzey Saffold, 30. Bruce Wimbush Jr., 17, waived the hearing, but all four men acknowledged their role in the April 2 attack.
G/O Media may get a commission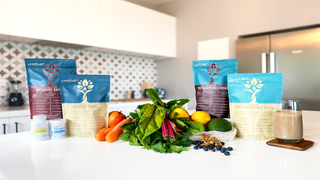 According to AP, a 16-year-old boy is being charged separately as a juvenile with assault and ethnic intimidation. He and the other defendants are black; Utash is white.
"I pray for the man every day. I hope him and the boy are going to be OK," Cummings told police, according to Lindsey.
The four men knew the 10-year-old-boy who was struck by Utash and had revenge on their mind when they attacked him, statements given to police indicated.  
"I saw the little boy on the ground … and I lost it," Saffold told investigators.
On the day of the attack, police said the boy was walking to the store with friends when he stepped off the curb and into the path of Utash's pickup. The 54-year-old tree trimmer tried to avoid hitting the boy but was unable.
Utash spent days in a coma after the beating.
Defense attorneys argued that while Utash's injuries were severe, an attempted-murder charge was too harsh.
"One or two may not be enough to kill anyone," the judge said of the punches and kicks Utash suffered, "but a combination may be enough to cause one's death."

 Read more at the Associated Press.