If anything good has come from the public tiff between President-elect Donald Trump and civil rights icon Rep. John Lewis (D-Ga.) on the eve of Martin Luther King Jr. Day, it's that the takedown of Trump has been swift and intense.

As it stands, 38 Democratic members of Congress have announced that they won't be attending Trump's inauguration Friday. Some of them announced earlier this month that the president-elect's ridiculousness would not be celebrated on their watch, but since Trump's tweet Saturday claiming that Lewis should spend more time fixing his congressional district than worrying about the president-elect, several more have joined the sit-out.
Rep. Yvette Clark (D-N.Y.) posted to Twitter that she would not be attending, noting that "when you insult [John Lewis], you insult America." She also added:
The tête-à-tête began after the Georgia Democrat noted that he didn't believe that the president-elect was "a legitimate president."
G/O Media may get a commission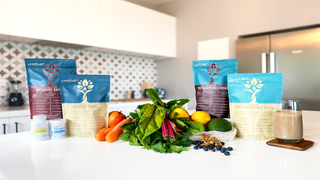 To which the tweeter-in-chief posted the following Saturday morning:

Congressman John Lewis should spend more time on fixing and helping his district, which is in horrible shape and falling apart (not to mention crime infested) rather than falsely complaining about the election results. All talk, talk, talk - no action or results. Sad!
Those comments led to a Twitter rage and included Democratic Reps. Mark Takano and Judy Chu, both of California, tweeting that they wouldn't be attending the inauguration as a show of solidarity with Lewis.
Another Democratic congressman from California, Ted Lieu, said in a statement: "Trump—who lost the popular vote—has made a series of racist, sexist and bigoted statements. In addition, he has attacked Gold Star parents, veterans such as John McCain and now civil rights icon John Lewis." He, too, won't be attending.
Democratic Rep. Mark Pocan of Wisconsin expressed similar sentiments in a statement released Sunday morning, CNN reports.
"I was planning on attending the Inauguration on Friday out of respect for the office of President, while still making it back home on Saturday to attend the Women's March in Madison," he said. "However, after long consideration based on reading the Classified document on Russian hacking and the Trump candidacy on Thursday, the handling of his conflicts of interest, and this weekend's offensive tweets about a national hero Rep. John Lewis, I am no longer attending the event."
Several more representatives announced on MLK Day that they would be absent from the inauguration, again referencing Lewis.
While Reps. Mark DeSaulnier (D-Calif.) and John Conyers (D-Mich.) did not mention Lewis in their announcements, they did make their statements the same day Trump challenged the civil rights icon.

Below is the full running list of Democratic Congress members, compiled by CNN, of those planning not to attend Trump's inauguration:

Rep. Raul Grijalva, Arizona
Rep. Judy Chu, California
Rep. Mark DeSaulnier, California
Rep. Jared Huffman, California
Rep. Barbara Lee, California
Rep. Ted Lieu, California
Rep. Lucille Roybal-Allard, California
Rep. Mark Takano, California
Rep. Maxine Waters, California
Rep. Darren Soto, Florida
Rep. Frederica Wilson, Florida
Rep. John Lewis, Georgia
Rep. Luis Gutierrez, Illinois
Rep. John Yarmuth, Kentucky
Rep. Chellie Pingree, Maine
Rep. Anthony Brown, Maryland
Rep. Katherine Clark, Massachusetts
Rep. John Conyers, Michigan
Rep. Keith Ellison, Minnesota
Rep. William Lacy Clay, Missouri
Rep. Bonnie Watson Coleman, New Jersey
Rep. Yvette Clarke, New York
Rep. Adriano Espaillat, New York
Rep. Jerry Nadler, New York
Rep. Jose Serrano, New York
Rep. Nydia Velazquez, New York
Rep. Marcia Fudge, Ohio
Rep. Earl Blumenauer, Oregon
Rep. Peter DeFazio, Oregon
Rep. Kurt Schrader, Oregon
Rep. Brendan Boyle, Pennsylvania
Rep. Dwight Evans, Pennsylvania
Rep. Steve Cohen, Tennessee
Rep. Al Green, Texas
Rep. Don Beyer, Virginia
Rep. Pramila Jayapal, Washington
Rep. Adam Smith, Washington
Rep. Mark Pocan, Wisconsin

Read more at CNN.