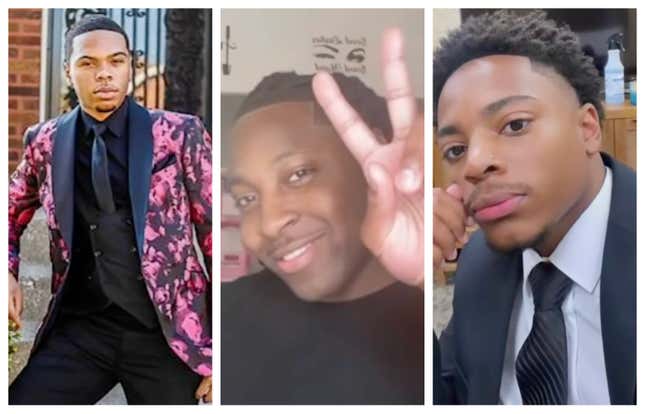 A hit-and-run car crash outside a Black-owned gay bar in Chicago left three dead and one injured, according to local CBS News. Officials say the events leading up to the incident suggest the crash was intentional. The lone survivor of the incident shared his story after waking up from the hospital to find his two friends gone.

Afraid Of Losing Political Power, White People Weaponize "Identity Politics"
Carlee J. McKinney told ABC 7 Chicago he and his two best friends were leaving Jeffrey Pub in the wee hours of Sunday morning when an altercation broke out. "All I remember is I was trying to get my close family friend, I call him my cousin, I was trying to get him from fighting another male," said McKinney. He told reporters the next thing he knew, a car came from out of his peripheral vision. He was knocked out from the impact and woke up inside an ambulance.
McKinney's dear friends Devonta Vivetter, 27, and Donald Huey, 25, were killed along with a third man named Jaylen Ausley. Dash camera footage shared with local news captured the horrific incident.
More on the incident from ABC 7 Chicago:
Video shared with ABC7 shows the horrific crash at 70th and Jeffery as a group of men appeared to fight in the middle of the street. We've frozen the video right before the deadly impact.

A sedan was traveling southbound when it struck the four men, who were standing in the street.

Vivetter's cousin said the fight started steps away inside of The Jeffrey Pub.

"Someone jumped in they car and ran them over. Saw that they were fighting, jumped in the car and ran them over," she said.

"You could just hear down the street: boom, boom, other people were getting hit. I was just focused on who I was in front of, the victim. The victim that was in front of me. I was just focused on him," the witness said.

Several shoes were seen scattered on the pavement, showing just how violent the crash was.
Police said in their latest news conference, the incident may have been intentional though they are not investigating it as a hate crime just yet. Right now, they're just asking for help finding the suspect-at-large as they've only recovered the vehicle from the scene.
"We don't have any evidence to support that someone was trying to harm these individuals because of their race, religion, etcetera," said Brenden Deenihan, Chicago Police Department chief of detectives. "We need to know who the driver was, and we know the people out there know that."
Victoria Kirby York, deputy executive director of the National Black Justice Coalition, told ABC 7 the incident should be investigated as a hate crime. In 2020, the FBI reported 2,479 anti-LGBT hate crimes. The Pulse nightclub shooting in 2016 had ripples of its own, but now anti-LGBT hate is being fueled even further by state legislators and white supremacists.
"We do know and law enforcement often are resistant to filing hate crimes charges because there's a very high burden of proof that has to be met. We also know that the person who slaughtered 49 people at the Pulse nightclub was a visitor at the nightclub several times before that massacre - often people will stake out our clubs for various purposes," said York.