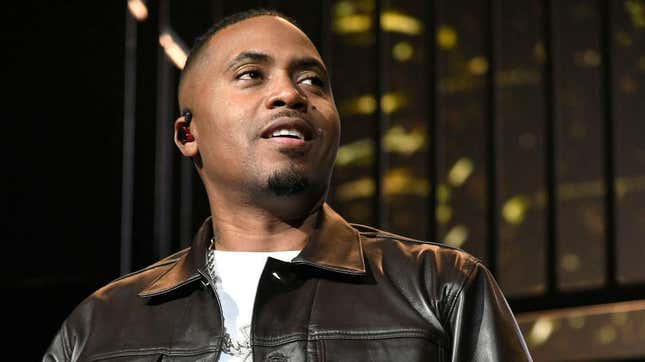 When you ask hip-hop fans, who's the best rapper out right now, you'll get a multitude of answers. Mainstream fans will say it's Drake, who again dropped two polarizing and popular albums in 2022. Underground fans (like me) will say Boldy James who dropped four exceptional albums last year and showed out on every track he was featured on. Others might say Megan Thee Stallion, who despite being engulfed in an assault trial, still dropped hit records and a solid album in 2022. Old heads might mention Pusha T, who continues to be one of the most consistent MCs of all time. Those are all respectable answers.
Making Love Songs: The Story Behind Method Man's "All I Need"
Complex, on the other hand, decided to go with Atlanta rapper 21 Savage, saying, "His violent bars can send shivers down your spine, but they speak to very real, bleak circumstances that he's escaped and many still have to face. Savage doesn't try to make the slums seem shiny or the mud look like marble. He speaks for the multifaceted trappers with monotone veracity and shows us that the streets do not exist as a monolith. That's his golden quality."
I agree with everything stated above, but I'm not sure if that's enough to earn him the title of "Best Rapper." Don't get me wrong, 21 Savage had a phenomenal 2022. He had a fair amount of standout features, including verses on, "Jimmy Cooks," "Cash In Cash Out," and "Surround Sound." He was the star feature throughout Metro Boomin''s HEROES & VILLAINS. Also, he had a solid showing on his collab album with Drake, Her Loss. So no hate if he's considered by some to beat the best.
But when I think about who's the best out there, and who has the best skill in terms of rapping rhymes over a beat, a couple of names come to mind and 21 is not one of them.
For someone to be the best, there has to be a sense of balance in their music. Not only does it have to sound good (production, tone of voice, etc.) but the content has to be thought-provoking and relevant to what is going on now in the world or the artist's personal life. That doesn't mean that every lyric that MC raps has to be overly complicated, but it has to be something you think about once you hear it.
Many rappers come to mind, but no one more than Nas, who dropped one of the best albums of his career in King's Disease III.
The questions of Nas' beat selection have been laid to rest thanks to his recent run with Hit-Boy, which has allowed the Queensbridge MC to focus strictly on his raps, which are always second to none. In his third iteration of King's Disease, Nas gets as personal as he ever has in his career.
On the opening track, "Ghetto Reporter," Nas raps about the state of society, and hip-hop culture and reflects on his career up to this point, all while seamlessly rapping in the pocket. Nas implores his fans to cherish while he's here and appreciate the quality of his music.
Another standout track is "I'm on Fire," which Nas uses as an opportunity to just talk his shit, and cement himself as still one the best rappers in the game despite being a veteran. On the track he raps, "Still got the same flame behind me from the 'Hate Me Now' video it's continual/All I need is a beat and I'm stitchin' you/Like stitchin' these words together, how I'm still getting better." Despite being 30 years in the game, Nas is still one of the best, he's the LeBron of rap.
This brings me to the best track on the album, "30." A sequel to "27 Summer" Nas, takes a victory lap of his career on this track, acknowledging his longevity in the game and how he has no plans of slowing down. It's the best example of Nas using the modern hip-hop sound, while still bringing the old-school flair with his lyrics.
Nas is embodying the best parts of rap. Only a few MCs can truly say that they've been putting out work consistently for the past 30 years and can still call themselves the "best." There's an argument for Jay-Z but he's been quiet since 2017. Nas Escobar is the perfect example of an artist growing with the genre.
Too often, young hip-hop fans love to dismiss veteran rappers solely because of their age or "relevance." Just because an artist is above 40 does not mean they don't have the opportunity to reinvent themselves and improve. Nas has done that, which is saying something considering he was already one of the greatest of all time.
Nas was the best rapper of 2022. Old heads love him, new-age listeners respect him and his music speaks for itself. Nas is still one of the best in the game.