Sugarcane is quite sweet. Its underlying effects on the community that processes it, though? Not entirely.
Burning Cane, 19-year-old Phillip Youmans' directorial debut, explores the underbelly of a rural community, its inhabitants similar to a field of hardened crops slowly (and secretly) burning and releasing fumes into the air.
Burning Cane stars Wendell Pierce, Karen Kaia Livers, Dominique McClellan, and Braelyn Kelly.
Per the film's press release:
Burning Cane tells the story of a deeply religious woman's struggle to reconcile her convictions of faith with the love she has for her alcoholic son and a troubled preacher. Set in rural Louisiana, the film explores the relationships within a southern black protestant community, examining the roots of toxic masculinity, how manhood is defined and the dichotomous role of religion within the African-American community.
G/O Media may get a commission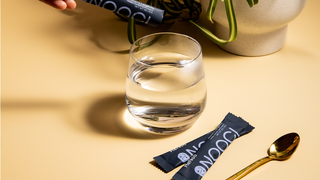 Burning Cane was on my blackest experiences list and my personal list this year, but as The Glow Up's Managing Editor Maiysha Kai can attest — Tribeca is a "whirlwind." While I didn't get to see its New York premiere, I was hoping to catch a subsequent screening. Following the historic award-winning news, that desire became urgent. Thankfully, I finessed a last-minute screening on my last full day at the fest and was able to experience this stunning film on the big screen.
[Editor's note: Seriously, big ups to Tonja for surviving her first Tribeca—and thriving. It's not for punks, and she handled it like an old pro. —Maiysha]
From the very first frame, Youmans' affinity for Louisiana is quite apparent. While attending the New Orleans Center for Creative Arts (NOCCA)—of which Pierce is also an alum—the young filmmaker birthed the concept of Burning Cane with a short script titled The Glory.
Of the film's eventual title, Youmans explained during the Q&A panel following the screening, "I was going back and forth with Kaia [Livers] about this and we knew that we wanted to focus on the community—there's a constructiveness to burning cane, but there's also toxins that are released into the community with that. So, it's dual. It's a part of the fabric of the community's culture, but it's also adversely affecting them in a way."

With Burning Cane, Youmans made history at the 18th Annual Tribeca Film Festival as the first black director to win The Founders Award (Best Narrative Feature). He was also the youngest-ever director to have a feature at the New York-based festival.

Though these characters live seemingly ordinary lives, they are battling extraordinary demons. A grief-stricken Reverend Tillman (Pierce) leads the pentecostal congregation, yet his own surrender to alcohol leaves him helpless; Daniel's (McClellan) alcoholism is brutally represented in his desperate demand for Jeremiah (Kelly) to squeeze every remnant out of the beer cans; and Helen (Livers) struggles to keep everyone in line while reconciling with her own loneliness and faith.
As the Tribeca jury agreed by awarding Pierce Best Actor in a U.S. Narrative Feature, his portrayal as the troubled Tillman reverberates as loud and effective as his opening sermon—which I believe was inspired by Jeremiah 15:15-21, a treatise on the concept of "good Christians" and what they "deserve." I'm sure it has been stated many times already, but Pierce is a vastly underrated actor and we should never miss an opportunity to give him his due.
Also of note is the fact that after discovering that his previously chosen Director of Photography wouldn't be available, Youmans shot this film himself. That choice won him Best Cinematography in a U.S. Narrative Feature Film. Whether it's Helen's routine chicken feathering or Jeremiah riding his scooter in the house, the audience gets an intimate invitation to the world Youmans has constructed.
They say "the devil is in the details"; this film makes sure you don't miss a single one.
Burning Cane moves in visual poetry throughout the cane fields accompanied by guided narration, similar to a Terrence Malick film. It makes sense that Beasts of the Southern Wild director Benh Zeitlin is an executive producer, as the two films share a similar tone.
Aside from the striking images, one thing that sticks out in this film is the maturity of the content. Again, Youmans was a teenager when he wrote this film, yet his observation is keen. Exploring the intricacies of characters thrice his age in such a tender way is nothing short of remarkable.
"The biggest thing for me was humanizing the people that I grew up with despite my ideological differences [...] just trying to create a full, nuanced, dual representation of them," Youmans noted during the Q&A session.
Perhaps it's his maturity that allows Youmans to settle in the quieter moments. This film takes its time and lingers in moments that a less brave filmmaker would either edit out or add dialogue to. With the film clocking at approximately 78 minutes, I will admit I was left hoping for more development and insight into certain characters; particularly Rev. Tillman and Helen.
Youmans' cast and crew have confirmed that the helmer's sheer drive inspired them to attach themselves to what looked to be a risky film on the surface—a first-time, teen-aged filmmaker, a low budget, a skeleton crew, among other things that could potentially serve as roadblocks. "Ambitious" is the perfect word to describe Youmans and his pure approach to art—for that alone, I am looking forward to see what comes next from him.