Two Chicago-area cousins have been arrested and charged by federal authorities with plotting to orchestrate an attack against a U.S. military facility, the Associated Press reports.
Hasan R. Edmonds—a 22-year-old National Guardsman in Illinois—and his cousin, Jonas M. Edmonds, 29, communicated their plans to undercover federal agents, authorities said. Hasan Edmonds was en route to Egypt, and Jonas Edmonds was going to use his cousin's National Guard uniform to gain access to a military facility in northern Illinois in order to attack the base, according to authorities.
The military facility was not named in the AP report, but it is believed to be the same facility where Hasan Edmonds had trained to become a National Guardsman.
Hasan Edmonds had been sending Internet messages to an undercover FBI agent in January, communicating his desire to bring "the flames of war to the heart" of America and to "cause as much damage and mayhem as possible," according to the federal complaint.
On Tuesday the cousins drove to a military site to meet with the undercover agent to discuss the attack in detail, according to the report. Hasan Edmonds was describing the layout of the military facility to the agent and Jonas Edmonds and advised them on which areas should be targeted, officials charged.
In his correspondence to the undercover agent, Hasan Edmonds spoke about how he would be a great asset to groups looking to attack the U.S. because he was familiar with U.S. military bases and the American psychology, authorities said. Hasan Edmonds had praised the two men who shot and killed staffers in the Charlie Hebdo newsroom in Paris in January, according to the report.
G/O Media may get a commission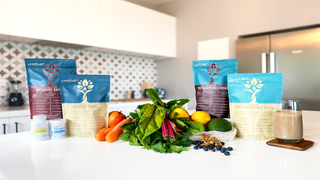 Hasan Edmonds was arrested Wednesday evening at a Chicago airport, from which authorities said he was en route to Egypt. Federal authorities arrested Jonas Edmonds later that day at his home.
Hasan Edmonds' sister has come forward to say that her brother and cousin are not terrorists and suggested that their religion—Islam—made them targets. "They aren't terrorists," Manchinique Bates told the Chicago Sun-Times. "Just because they choose to worship as Muslims does not make them terrorists."
Read more at ABC News.