Editor's note: This week we're celebrating the birthdays of phenomenal performers who not only share late-March birthdays but who also have voices that have defined their generations. On Monday we honored the Queen of Funk, Chaka Khan. On Wednesday it was the Queen of Soul, Aretha Franklin, and on Thursday we celebrated the boss, Diana Ross. Today we pay tribute to the irrepressible Mariah Carey. Read our essay on the divas here.
Despite a few glaring career missteps, Mariah Carey has established herself as the best-selling female artist of the SoundScan era with more No. 1 hits on the Billboard Hot 100 than any other solo act. In fact, her 18 No. 1 hits rank her second only to the Beatles.
Yet several of Carey's most impressive songs have never been played on the radio. So to celebrate her 45th birthday—or "anniversary," as she calls it—here is a look at 18 standout cuts from her extensive 25-year catalog.
1. "Vanishing"
Carey burst onto the music scene in 1990 with her multiplatinum self-titled debut album. It generated four No. 1 singles on the Hot 100, starting with her first single, "Vision of Love."
G/O Media may get a commission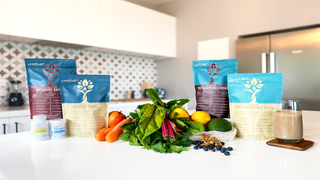 However, behind the glossy production and teased hair was a young artist eager to show off her skills as a talented singer and songwriter. Carey did just that on the simple, piano-backed "Vanishing." The song is also the only one on her debut that she produced.
2. "The Wind"
Carey's second album, 1991's Emotions, failed to match the commercial impact of its predecessor, but it showcased her artistic depth. Instead of chasing the trends in music or attempting to rehash the winning formula of her debut set, Carey got in touch with her roots.
Carole King ("If It's Over") and David Cole and Robert Clivillés ("Make it Happen," "Emotions") helped Carey pen songs with more bite than the middle-of-the-road ballads that had made her famous a year before. Yet it was the album's closing track that proved she was much more than just another melodramatic diva.
3. "Now That I Know"
Having a powerful yet pleasant voice paired with stunning good looks made Carey a quick sell across several markets. Those qualities also made it easy to compare her to another gifted diva: Whitney Houston.
Although Carey and Houston had many of the same musical influences, there were very few similarities in their work. Well, with the exception of "Now That I Know" from the Music Box album of 1993.
Was Carey mocking critics for constantly comparing her to Houston, or was she simply paying homage to her only true competition of the 1990s? Either way, the song is still a fun listen 22 years later.
4. "Do You Think of Me?"
"Do You Think of Me?" was released as the B-side to the bouncy Music Box lead single, "Dreamlover." The song was the complete opposite of its A-side counterpart and introduced us to a side of Carey that hadn't been heard on her previous albums.
Passionate and powerful, "Do You Think of Me?" was a ballad about Carey's desire for a lover who remained out of her reach. What really made the song special, however, was the way she sang each note as if it were an expression of her longing to be a different type of singer; one more free to sing with grit and soul instead of focusing on pitch perfection.
5. "Slipping Away"
Another of Carey's B-sides that attracted a cult following was "Slipping Away." The track accompanied her 11th No. 1 song on the Hot 100, "Always Be My Baby," but it should have been released as a single or at least included on the main Daydream album.
6. "Melt Away"
Kenneth "Babyface" Edmonds was the mastermind of 1990s R&B, so it was fitting that he joined forces with Carey, the decade's breakout artist. The pair had previously worked together on "Never Forget You" on Music Box, but "Melt Away" from Daydream easily eclipsed that.
Carey became famous for singing notes in the seventh octave, yet "Melt Away" showed us exactly what she could do at the low end of her range.
7. "Babydoll"
In 1997 Carey broke free of her ex-husband Tommy Mottola's control and was finally able to blossom into a woman, while shocking longtime fans with the new sound of the Butterfly era. That revamped style was most apparent on singles "Breakdown," with Bone Thugs-n-Harmony, and "Babydoll."
Co-written by Missy Elliott, Cory Rooney and Stevie J—yes, that Stevie J—"Babydoll" introduced a wiser, more skilled Carey. She was no longer focused on flexing the power of her voice. Instead, she let slick phrasing and her unique tone do the heavy emotional lifting.
8. "Honey (Classic Mix)"
One of the things that separated Carey from other singers in the 1990s was her foresight. She always found a way to stay just one step ahead of the pack by teaming with the right producers to help bring her musical visions to life. The best examples of that quality are highlighted in Carey's many remixes, including the "Dreamlover" remix and the classic mix of "Honey," both produced by David Morales.
9. "Bliss"
Minnie Riperton only lived to be 31, succumbing to cancer in 1979. However, before she passed away, the songstress inspired a generation of singers with her mastery of the whistle register. Among them was Carey, who began experimenting with the extremes of her vocal range from a young age after listening to Riperton on the radio.
"Bliss," from the 1999 Rainbow album, was still the closest Carey came to covering Riperton. She performed the entire chorus of the tune in the whistle register with perfect pitch and clear enunciation.
10. "All My Life"
Carey's physical and emotional breakdowns, public battle with Virgin Records and the terrible reviews for her first starring role, in Glitter, made 2001 the most difficult year of her career. Perhaps the biggest tragedy was that her music was overlooked during the media blitz surrounding her troubles.
Despite receiving a mostly negative reception from critics, the Glitter soundtrack actually included several brilliant tracks, including "All My Life." Here is what made the song so great: It was co-produced by Rick James.
11. "Lead the Way"
Ask any diehard Carey fan to name his or her favorite ballads, and "Lead the Way" will likely make the list. Another shining moment from the Glitter soundtrack, it stands out as one of the most impressive vocal performances of Carey's career to date.
12. "Subtle Invitation"
The Charmbracelet album in 2002 was Carey's first attempt at a comeback after the Glitter fiasco, but it also failed to have an impact on the charts. It did, however, include "Subtle Invitation," which was Carey's first clear-cut jazz ballad since "The Wind" from Emotions.
13. "Stay the Night"
While the rest of the world basked in the excitement of Carey's official chart return with 2005's The Emancipation of Mimi, and sang along to the smash hit "We Belong Together," another gem remained unreleased from the album: "Stay the Night," which was produced by Kanye West.
14. "When I Feel It"
After 2005, Carey's fans waited patiently for her to give them another dose of Mimi magic. Unfortunately, she did not issue a new album until 2008, but she kept them partially satisfied with the previously unreleased "When I Feel It."
The record was originally recorded for Mimi but was shelved, reportedly because the sample of the Dynamic Superiors' "Here Comes That Feeling" was not legally cleared in time for the album's release. Thank goodness for the Internet, because otherwise it would have remained unheard.
15. "For the Record"
Carey struggled to match the high expectations that fans and critics had for the Mimi follow-up, E=MC2. Relying primarily on production partner Jermaine Dupri to help her re-create the magic of 2005, the album was mostly lackluster and uninspired.
Still, there were a few shining moments, including "For the Record." The song, which should have been a single instead of the boring "Bye Bye," boasted an infectious melody and Carey's relaxed yet beautiful vocals.
16. "It's a Wrap"
From the moment the first ringing high note of "It's a Wrap" peaked, it was clear that this song was the best one on Memoirs of an Imperfect Angel. Seriously, it was a welcome break from the other tunes on the album, which generally sounded like every other basic R&B record released in 2009. "It's a Wrap" highlighted Carey's voice, instead of thumping beats, as the main attraction, with Carey quipping at a lover who refused to behave.
17. "Cry"
Last year's Me. I Am Mariah … the Elusive Chanteuse ranks as the lowest-selling studio album of Carey's career to date, but the album was actually a solid effort. Among the impressive cuts was the opening number, "Cry."
Backed by a piano and singing mostly in the middle of her range, Carey gave an emotionally raw performance of the ballad "Cry" that showcased just how much she has grown as a singer. Instead of compensating for her weakened vocal state with studio trickery, she embraced her flaws and drove home the message of the song.
18. "Faded"
Another standout moment on Me. I Am Mariah is "Faded." Co-produced and co-written by Mike Will Made-It, the song was yet another hit that never happened for Carey, who could have used the swirling press about her breakup with Nick Cannon to make this song a much-needed chart topper.
"Faded" was the angry "I hate you" anthem that was missing from the airwaves in 2014. It had everything needed to win audiences over: a memorable hook, a radio-friendly beat and a relatable message.
Trent Jones is an editorial fellow at The Root. He also produces a daily video commentary called #Trents2Cents. Follow him on Twitter.