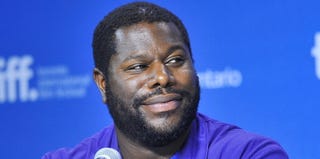 The director of the critically acclaimed and Oscar-worthy film 12 Years a Slave, Steve McQueen, is developing a drama for HBO with Russell Simmons, Deadline reports.
The untitled project would center on an African-American man with a shady past as he navigates the New York upper-crust social scene. It's being described as "Six Degrees of Separation meets Shame," the online magazine reports.
McQueen will team up with World War Z co-writer Matthew Michael Carnahan, and Simmons will executive-produce the drama. The process is being fast-tracked, with potential casting choices already being considered, so that shooting can begin before McQueen's next film project. 
Read more at Deadline.