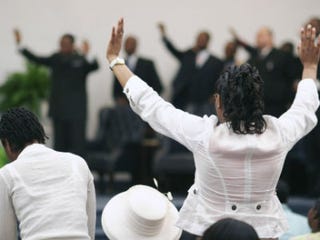 Ephren Taylor, who grew up poor in Mississippi before developing a video game that turned him into a teenage millionaire, is accused by the Securities Exchange Commission of peddling a giant Ponzi scheme designed to "swindle over $11 million, primarily from African-American churchgoers." As The Root's Nsenga Burton wrote in October, he said he had "good intentions" for the plan, which reportedly reached into churches nationwide, including Bishop Eddie Long's mega-church in Atlanta.
Tonight, ABC's Nightline will feature his story.
From ABC News:
In a 1997 interview with ABC News, when asked how much he was worth, Taylor ventured what he said was a guess. "Ballpark? Maybe $20 million on a bad day," he said.
His personal history, coupled with what he claimed was a philosophy of "socially conscious investing," made him popular with church congregations.
"He quoted scriptures," said Lillian Wells, who met privately with Taylor in 2009 after hearing him speak at New Birth.
Wells said Taylor convinced her to invest her entire life savings in a North Carolina-based real estate venture called City Capital Corporation, which he claimed was turning around homes in inner cities. In exchange, she was promised a 20 percent return on her money.
But Taylor has disappeared, hiding out from lawsuits, federal charges and angry, mostly African-American, investors in at least 40 states.
In this clip, Bishop Eddie long makes a public appeal for Taylor to pay back the congregant who invested $1 million in his company.
Watch the full story on Nightline on Tuesday at 11:35 p.m. EDT/PDT.
Read more at ABC News.
Like The Root on Facebook. Follow us on Twitter.