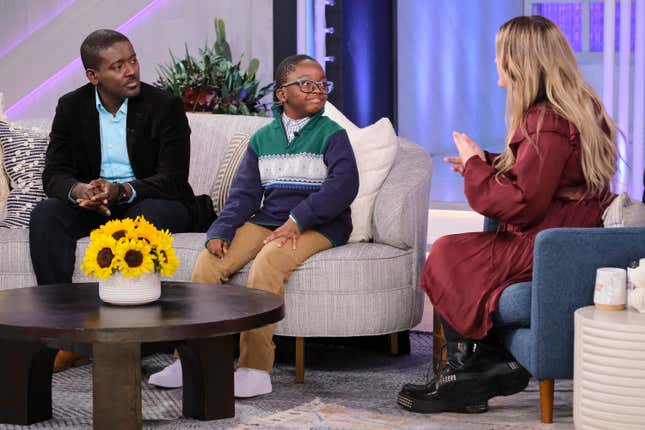 The Kofie family in Aurora, Colorado received the surprise of a lifetime when a piano arrived at their front door last year, free of charge.

Producer Will Packer Compares Chloe Bailey to Beyoncé | Securing the Bag: Part 5
It all started a year and a half ago when the father, Isaiah Kofie, heard someone playing the keyboard in their basement while he was watching the news, but he knew that nobody in his house knew how to play like that. When he got down the stairs he saw his 11-year-old son who has autism, Jude Nyame Yie Kofie, throwing down on the keys, never having a piano lesson in his life. Isaiah whipped out his phone and asked his son to play again. The videos have since gone viral.
"It's a miracle, that's what I prefer," Jude explains to CBS News when asked how he is so good at his craft. And it's true: Jude is a miracle child as he was born with low oxygen levels and had to have surgery to repair a hole in his heart. He even had to use a feeding tube in his stomach until he was eight years old, according to Denver7 News. Jude continued to spread his love of music by playing piano at his church, on Tiktok, at weddings, and on Youtube.
Bill Magnusson, a piano tuner, saw the Denver7 News feature on Jude and decided to send the prodigy a $15,000 piano along with professional lessons and free piano tuning every month for the rest of his life. Magnusson told CBS News that Jude's natural talent is "Mozart level."
The Kofie family, which hails from Ghana, is raising four children and sending money back to their home country. Magnusson, who used his inheritance to give Jude the piano, wanted to ensure that Jude could have his talent invested in since the family already had their money spread thin. Isaiah Kofie was an aspiring musician who played the drums before immigrating to America, which is why the father of four wants his children to get the opportunity to pursue their dreams. With Magnusson's beautiful gift, his dream is coming true.