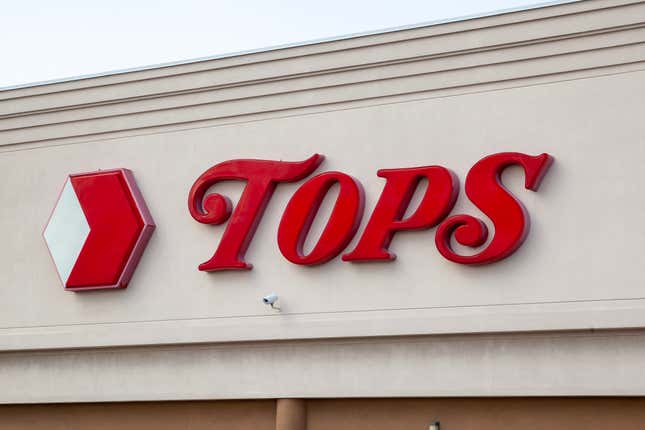 As the nation awakens this morning, we face the aftermath of yet another mass shooting. This time at the hands of an 18 year old white male who shot 13 people on Saturday afternoon, leaving 10 dead in Buffalo, NY. According to the Associated Press, the shooter, identified as Payton Gendron of Conklin, New York, drove nearly 200 miles into Buffalo before reaching Tops Friendly Market. Gendron arrived on the scene dressed in military gear and a helmet, livestreaming the moments leading up to his heinous crime.
Afraid Of Losing Political Power, White People Weaponize "Identity Politics"
Authorities say that he shot 11 Black victims and 2 white victims before surrendering. After his spree, he attempted to turn the gun on himself, lifting the rifle to his neck before police tackled him to the ground. Officials are calling it an act of "racially motivated violent extremism."
"It is my sincere hope that this individual, this white supremacist who just perpetrated a hate crime on an innocent community, will spend the rest of his days behind bars," said Gov. Kathy Hochul. "And heaven help him in the next world as well."
Although there is no clear indication as to why Gendron chose the city of Buffalo to carry out this act, he was seen on his livestream pulling into the supermarket parking lot on Saturday afternoon. Twitch, the livestreaming platform Gendron used to record himself, states that they suspended his transmission "less than two minutes after the violence started."
"This is the worst nightmare that any community can face, and we are hurting and we are seething right now," Buffalo's Mayor Byron Brown said at the news conference. "The depth of pain that families are feeling and that all of us are feeling right now cannot even be explained."
This attack comes only a day after Dallas police stated that they were investigating a series of shootings in the city targeting Asian-run businesses, and just a month after the mass shooting that took place on a Brooklyn subway station.
Investigators have been looking into whether or not Gendron had posted a manifesto anywhere online. There is a document circulating online however that investigators believe to be authentic. The manifesto apparently outlines the shooter's racist, anti-immigrant, as well as antisemitic beliefs. The document also indicates that Gendron was inspired by the man who killed 51 people at two mosques in Christchurch, New Zealand, in 2019.
President Joe Biden released a statement that he and his wife would be praying for the victims and their families.
"We still need to learn more about the motivation for today's shooting as law enforcement does its work," he began. "But we don't need anything else to state a clear moral truth: A racially motivated hate crime is abhorrent to the very fabric of this nation. Any act of domestic terrorism, including an act perpetrated in the name of a repugnant white nationalist ideology, is antithetical to everything we stand for in America."
Gendron was arraigned at Buffalo City Court Saturday evening, and entered a plea of not guilty to to first degree murder charges.