Think you know everything about The Cosby Show? As the show celebrates its 25th anniversary, here are some facts you may find surprising:
1. Phylicia Rashad is only 10 years older than Sabrina Le Beauf, who played her daughter, Sondra.
2. Speaking of Sondra, a 21-year-old Whitney Houston was in the early running for the role.
3. Originally, Rudy was supposed to be the Huxtables' youngest son, but when producers had trouble finding a boy, they went with a girl, played by Keshia Knight Pulliam.
4. Before the opening credits of a 1989 episode, Olivia walks up to Cliff wearing a Bart Simpson mask. The sly nod was a reference to The Simpsons (FOX) gaining continued viewership against The Cosby Show.
5. Gordon Gartrelle, the fictitious designer behind Theo's much coveted shirt, in real life worked on the series in various capacities and is listed as a producer during its last years.
G/O Media may get a commission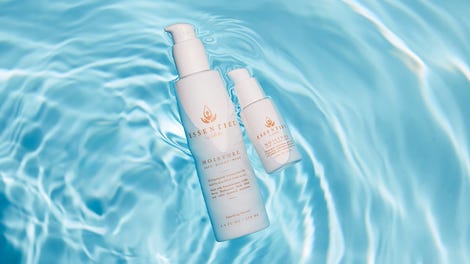 20% off
Essentiel by Adele
6. The Cosby Show was earlier rejected by ABC, opening the door for NBC. The program not only became a ratings hit for years to come, but turned the fortunes around for the struggling network.
7. The façade of the Huxtables' home is really located at 10 St. Luke's Place in Manhattan, even though the family's house is set in Brooklyn.
8. Cosby wanted to film his show in New York because he does not like working in Hollywood. (The Cosbys now mostly live in Massachusetts.)
9. The majority of the artwork that hangs on the walls of the Huxtable home was created by acclaimed artist Synthia Saint James.
10. Future Martin alum Carl Anthony Payne, who played Theo's best friend Cockroach, was fired from the show after refusing to cut his hair.
Keith "Murph" Murphy is a veteran music journalist and pop-culture critic.