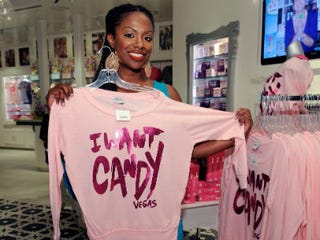 Whatever happened to reality stars' businesses? From Kandi After Dark to Evelyn Lozada's Dulce shoe line, Black Enterprise answers the "Where are they now?" queries about these celebs' entrepreneurial ventures.
Larenz Tate and Nia Long hook back up? Well, on-screen, at least. The veteran actors will meet up once again for season 2 of Showtime's comedy House of Lies.
Dear Rihanna: That "nude" isn't your color: Clutch magazine points out the skin-tone inaccuracy of the pop star's fragrance line's theme.
Inglewood shooting suspect is dead: A man found dead at the property where five members of a Southern California family were shot, including two fatally, was the neighbor suspected in the shooting. 
Like The Root on Facebook. Follow us on Twitter.