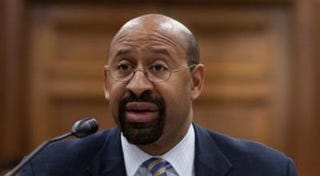 The Philadelphia police arrested about 50 teens in a curfew crackdown just days after the mayor promised to aggressively tackle the problem of youth flash mobs, according to the Associated Press.
The arrests began about 9 p.m. Friday in downtown Philadelphia along a 10-block strip of bars, restaurants and stores, the AP says.
The arrests follow a dramatic speech last week by Mayor Michael Nutter, who announced the 9 p.m. for teens under 18 on Fridays and Saturdays in downtown Philadelphia and surrounding areas, the report says.
In one mob attack last month, a man ended up in the hospital with broken teeth and a wired jaw after a group of teenagers attacked him downtown. Hours later, a crowd of young people assaulted four other men. An 11-year-old boy was among the four young people arrested in the case.
This is a catch-22. On the one hand, you don't want youth mobs attacking people or their property. On the other, you don't want to introduce the teens to the incarceration system at such early ages. There have to be better options. Where, for example, are the parents of the 11-year-old who was arrested in the mob attack? Maybe we can start at home. 
Read more at the Associated Press.
In other news: Judge Sentences Ohio Serial Killer to Death.