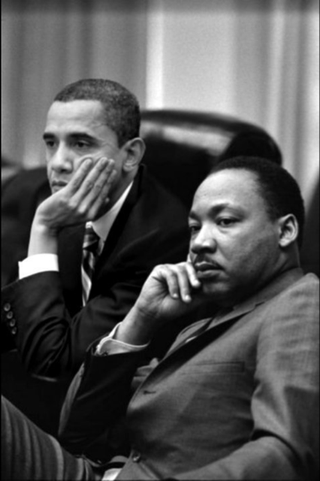 This photo is floating around Facebook. (Obviously, whoever merged these images is slick with his or her Photoshop skills.) 
As we prepare to celebrate the Martin Luther King Jr. holiday, take a moment to write a caption for this photo. Or tell us what these two men might say to each other. Leave your words in the comments section.
In other news: Oldest Living African American Dies at 113.