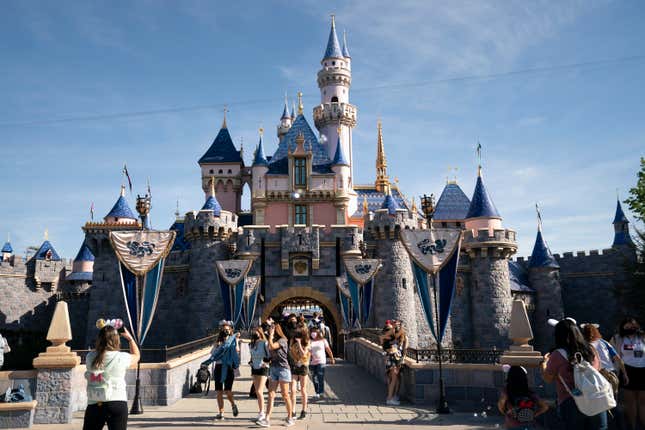 It looks like Disneyland has finally removed a song with racist origins from their parade. "Splash Mountain," a popular ride at the amusement park, features images and themes from the company's racist 1946 film Song of The South. Following the 2020 George Floyd protests, though, Disney pledged to make some changes to it.
"Dip The Pen In Your Own Blood": How To Find Success As An Author | Securing the Bag: Part 2
While Splash Mountain is still at Disneyland, it closed at Disney World in January. The Magic Happens parade happens twice a day and reopened last month after a three-year hiatus due to Covid. Now, it has been adjusted to remove the song "Zip-a-Dee-Doo-Dah" which appears in the movie. The tune has been replaced with a song from Peter Pan instead. 
Song of the South is based on a series of short stories by Joel Chandler Harris and features a character named Uncle Remus, a Black man in the Reconstruction era who essentially glorifies slavery. The NAACP has said that "[Song of The South] helps to perpetuate a dangerously glorified picture of slavery … [the film] unfortunately gives the impression of an idyllic master-slave relationship, which is a distortion of the facts."
"Splash Mountain" launched in 1989 and has parts from from the film's animated segments featured into characters led by Br'er Rabbit, Br'er Fox and Br'er Bear. In 2020, Disney chairman Bob Iger commented that Song of the South is "just not appropriate in today's world." In 2021, the park also received backlash for how its Jungle Cruise ride for how it depicted Indigenous Africans.
Disney also modified that attraction. At the time, executive Carmen Smith said in a statement that "as Imagineers, it is our responsibility to ensure experiences we create and stories we share reflect the voices and perspectives of the world around us."