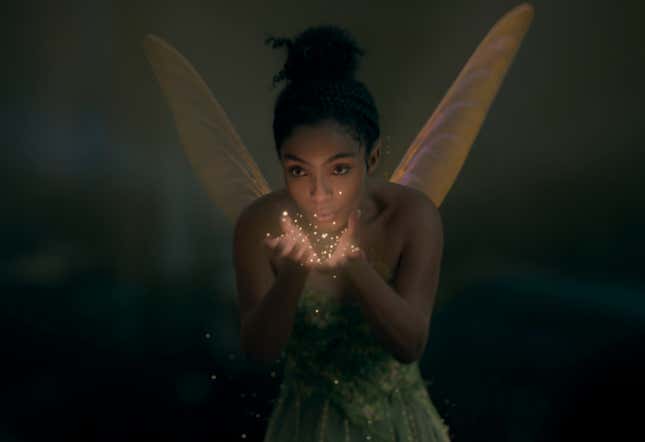 Disney's latest live-action remake of one of its animated classics has twisted the story on its head in more than one way. Peter Pan & Wendy is taking us back to Neverland, but the movie is updating the story in some cool ways. First of all, the Lost Boys aren't actually all boys, which is fun for girls who are fans of the fairy tale. Second, Indigenous actress Alyssa Wapanatâhk will play Tiger Lily, making the character—who was portrayed as a stereotype in the cartoon—a fully-formed person with a real story. And last, but certainly not least, the world's most famous fairy, Tinkerbell, will be played by Grown-ish star Yara Shahidi. In our first look at the trailer for the Disney+ movie, the actress embodies Tink's magical aura.

As excited as we are about Halle Bailey as Ariel in the upcoming The Little Mermaid, having a Black Tinkerbell is an even bigger deal. Tink is one of Disney's signature characters. She's in all the posters and logos. All that pixie dust the company is famous for comes from her. Considering Tinkerbell is one of the faces of Disney, making her Black is an important level of representation for its young fans. I know there are some who feel that studios should focus more on creating new Black princesses and heroes, which is absolutely true. However, you also can't deny the impact of seeing legacy characters like Tink and Ariel be portrayed by beautiful Black girls. It sends a very loud signal that these fairy tales are truly for everybody now. So, why can't we have both? Give us more new stories centered around people of color and also feature Black characters in updates of popular movies. On Twitter, a lot of fans are genuinely happy to see a Tink who looks like them.
LEGO Star Wars, The Sandman, Lightyear & More On TV This Week
G/O Media may get a commission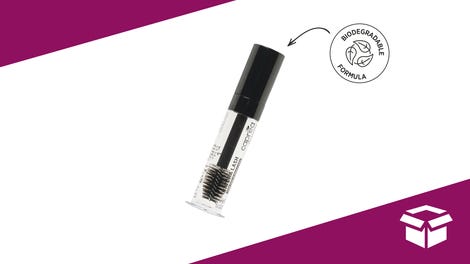 It's $8
20% Off Lash + Eyebrow Serum 2.0 - Caprea Beauty
Peter Pan & Wendy premieres on Disney+ on April 28.