We at The Root have been decidedly "meh" about Drake's new, too-damn-long album Scorpion. Some of y'all may even have decided you hate it (or just dislike Drake as a rapper in general). Whatever your feelings may be, it probably doesn't matter a damn bit to Drizzy-boy, who just smoothly smashed every Apple Music record with the album.
Scorpion became the No. 1 album on Apple Music charts in 92 different countries almost instantly, making it the fastest-growing album to ever hit the streaming service (h/t Variety). A mere 24 hours after release, Scorpion snatched up more than 170 million streams worldwide, with nine of the 10 most-streamed songs coming from the stinger, breaking the record for day-one album streams on any streaming service ever, and Drake's own damn record with it. (The mixtape More Life from 2017 from the rapper had the previous record with 89.9 million streams on the first day, which now seems shoddy by comparison.)
The album broke Amazon Music Unlimited's record of first-day streaming, which had been previously held by Justin Timberlake's Man of the Woods.
G/O Media may get a commission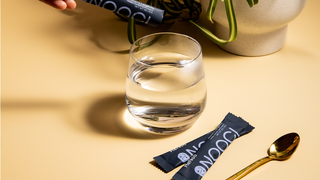 Over on Spotify, the album is enjoying some success as well, with the streaming service noting that the album had been streamed over 10 million times per hour
However, Spotify users weren't as enthralled with the album, I guess, with subscribers demanding refunds, saying that the album was promoted too much (which...I don't even know what that's supposed to mean, but I guess).
Spotify tweeted about the release of the album, noting that it was #ScorpionSZN and apparently took that to heart.
As Billboard notes, the album was featured heavily on the streaming service's editorial playlists and, for some reason, his image was used on those that did not even have his music, such as the playlists "Best of British," "Massive Dance Hits" and "Happy Pop Hits"
Subscribers apparently were not too happy about the celebration of the artist though.
Billboard notes:
...Subscribers online have been decrying the decision as an imposition of advertisements on what are supposed to be ad-free accounts, with a select number taking their complaints directly to the company with requests for refunds.

Reddit user Schwagschwag shared his frustration on the website's music forum on Sunday and claimed he received a refund for this month's payment after contacting customer service. While some other users described similar success receiving refunds or credit for a free month with their own appeals to Spotify customer service, others reported their requests were denied, prompting some decisions to cancel their subscriptions altogether.
Spotify didn't respond to Billboard's request for comment, but sources apparently said that the complaints were minimal and no refund policy was in place.
But again, I doubt Drake could give a damn about all of that, because whether you hating, "meh" or are fully on board the train, it's still #ScorpionSZN for him.