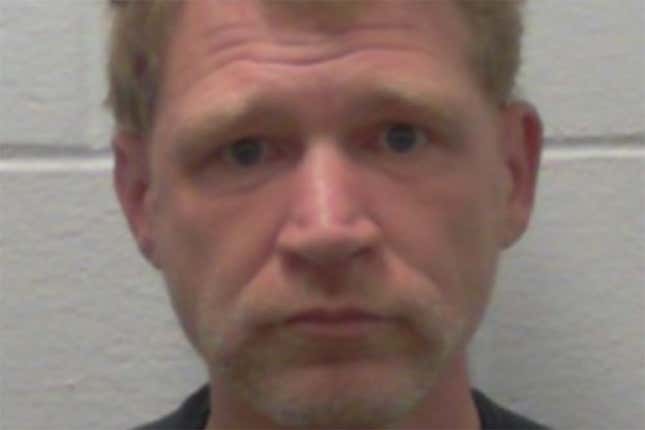 Just imagine, your enjoying your day, not bothering anyone at all, minding your business. Then out of nowhere, you hear a chilling voice message from your neighbor, whom you've previously had no problems with, and hear them say, "I'm going to kill me a…" (You can fill in the rest).
Comedian London Hughes Talks New Book, Parents Watching Her Very Sexual Comedy, & Beyoncé
This is what happened to one Black woman in Maine nearly a year ago.
More than a year ago, 47-year-old Charles Allen Barnes of Lewiston, Maine thought it would be a cool idea to target a Black woman in the area, only identified as K.T. She also happened to be his neighbor, and were both mutual friends of a person identified as D.F., according to the indictment filed last week.
One evening, Barnes used an "interstate communications service" to send a voice message to D.F. saying, "I've been parked outside [K.T.'s] apartment since early this fucking morning sis. Waiting for someone to step outside, and the first one who does is gonna die. Just like that. I don't care if it's her kid, or her, or her boyfriend. I don't care, I don't care. I'm killing me a nigger."
That's a scary message for anyone to hear, I don't care who you are.
Thankfully, nobody was injured and Barnes was arrested Tuesday on federal charges of sending a threatening voicemail to a neighbor, according to the U.S. Department of Justice.
Specifically, he violated the federal interstate communications threats statute, which prohibits the transmission of "any communication containing any threat to kidnap any person or any threat to injure the person of another."

More from the U.S. Department of Justice:
Charles Allen Barnes, 47, of Lewiston, allegedly used an interstate communications service to transmit a voice message in which he used racial slurs and stated that he was outside a neighbor's residence and would kill any Black person who emerged. Barnes also allegedly chose the neighbor as the object of the offense because of the neighbor's race.
Barnes faces up to five years in prison if he's found guilty of the federal charge.