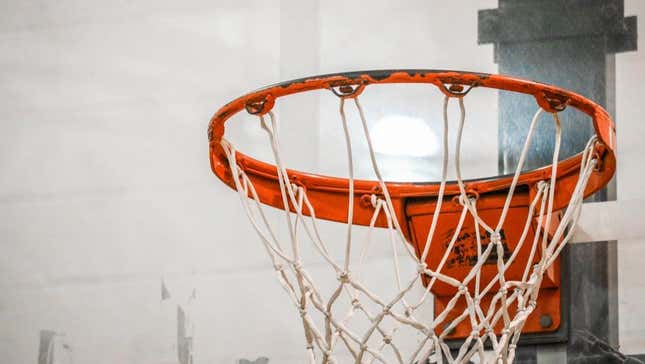 While Vermont is not often discussed in the news, but a string of racist incidents at its high school sporting events has led to them getting press for all the wrong reasons.
Small Town Horror: The Story of the Largest African Burial Ground in the U.S.
On Monday, The Vermont Principals' Association, an organization that oversees high school sports in the state, reported that since the fall of 2021, they have received 50 complaints of racism that occurred at high school sporting events across the state, according to WCAX.
Earlier this week, BFA-Fairfax, a high school in Fairfax, TV., decided to ban fans from all of its basketball games. According to WCAX, after a win against another local team, fans rushed to the court to celebrate the win. But, during the "commotion," one of the fans allegedly used a racial slur toward multiple students from the rival school.
This has led to BFA-Fairfax banning all fans from future basketball games. That includes parents, friends, girlfriends, homies, cousins, uncles, sisters or grandparents. Nobody is allowed. The school won't even consider allowing fans back in the gym until they uncover the students involved in the racist incident.
While this may seem extreme to some, especially to friends and family who just want to see their child play basketball, ultimately I think it's the right decision. Too often, schools just deal with racist incidents by giving a generic response such as, "We're investigating the students involved and they will deal with the consequences."
This school said, "Nah," and decided to ban everyone from attending to get rid of the problem entirely, for now.
This is only the most recent racist incident that has caused problems for school administrators in Vermont. In December, in a situation that occurred off the court, a player on the Champlain Valley Union High school girl's basketball team posted a racist TikTok where they used the N-Word. This led to multiple games being postponed and rival schools protesting future games against the team, according to WCAX.
This is only two out of 50 racist incidents that have occurred at sporting events in Vermont in the past year and a half. Unless they want to deal with more, I suggest they follow the lead of BFA-Fairfax and ban everyone just to make sure that racists can't come in and ruin it for everyone.