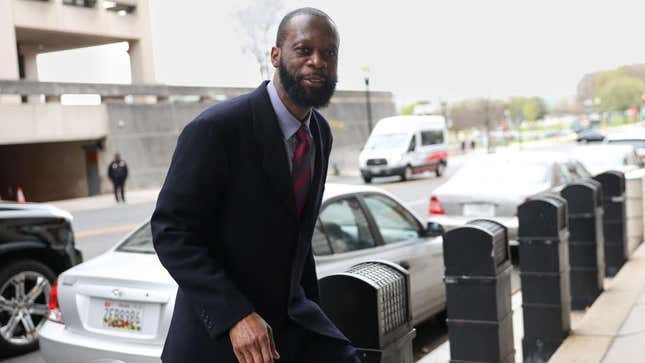 Every so often, a celebrity who has fallen out of the public eye does something to grab the audience's attention again. That's the case with Fugees member Pras Michél, who is currently on trial for federal conspiracy and faces up to two decades in prison.
Wu-Tang: An American Saga Is Our TV Pick This Week
For the last month, the Grammy-nominated rapper and producer has been on trial for his supposed involvement in a money laundering scheme. He's accused of conspiring to funnel money from a government fund in Malaysia to finance Barack Obama's 2012 Presidential campaign along with Malaysian businessman Low Taek Jho.
He faces multiple charges including money laundering, campaign finance violations, acting as an unregistered agent for foreign nationals, witness tampering and lying to banks, according to NBC News.
If found guilty, he could serve 22 years in federal prison.
While Pras has denied all of the accusations leveled against him, he did make one shocking revelation when he took the stand last week in his conspiracy trial.
According to Rolling Stone, while Michél was on the stand last week, he admitted that he met with FBI agents multiple times about China's plans to extradite a dissident, someone who is in strong opposition to official policy.
He reportedly said, "I took it upon myself to report because I thought the FBI should know."
This not only shocked all who were present for his testimony but the fans on Black Twitter who have loved the Fugees for the past three decades.
While many people on social media were shocked by Pras' revelations, they were even more disappointed with the news that he was an informant for the FBI.
Along with the shocking news that Pras was an informant, the prosecution is also accusing the Grammy-nominated rapper of accepting money from Low to get access to the administration of former Presidents Barack Obama and Donald Trump while acting as an unregistered agent for China.
According to CNN, Pras was paid over $20 million to help Low get a picture with Obama. Allegedly, Pras funneled over $800,000 of the money he was paid to the Obama Victory fund.
The case is currently headed to jury.