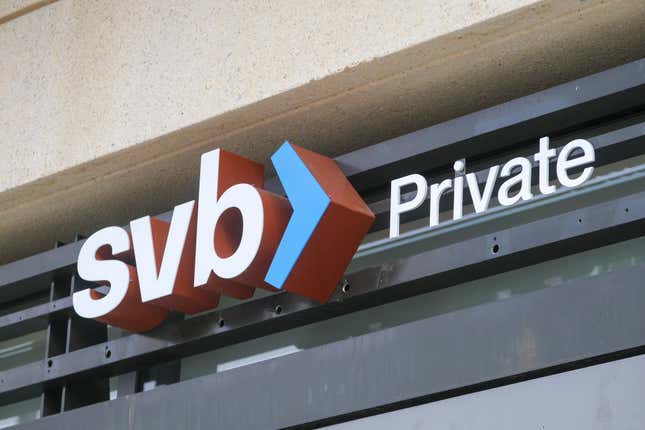 In a racist turn of events, it looks like Wall Street Journal columnist Andy Kessler decided to write an opinion piece about what caused the Silicon Valley Bank collapse. One of the country's whitest banks quickly imploded on Friday, and while one may look at the economic conditions that led to it being the biggest American bank failure since the 2008 financial crisis, Kessler blamed something else: diversity.
Are Black San Franciscans Getting $5 Million Each in Reparations?
He wrote:
"Was there regulatory failure? Perhaps. SVB was regulated like a bank but looked more like a money-market fund. Then there's this: In its proxy statement, SVB notes that besides 91 percent of their board being independent and 45 percent women, they also have '1 Black,' '1 LGBTQ+,' and '2 Veterans.' I'm not saying 12 white men would have avoided this mess, but the company may have been distracted by diversity demands."

Kessler believes that a sliver of diversity (if it can even be called that) is the reason for such a huge financial failure. However, 10 out of 11 directors for Silicon Valley Bank are white. In addition, all of them are wealthy and the youngest one is 53 years old. As Vice pointed out, the board for SVB is less diverse than any of the country's top five banks.
White men, including former president Donald Trump—who implemented a rollback of numerous regulations following the last financial crisis to stop banks from folding—are to blame. In an effort to deflect from his father's failures, Donald Trump Jr. tweeted: "SVB is what happens when you push a leftist/woke ideology and have that take precedent over common sense business practices."
This notion has been pushed by other prominent conservative figures. Their approach is a disgusting one: condemn underrepresented folks for the shortcomings of the white men in power. This move should surprise no one though, since nothing is beneath the right.