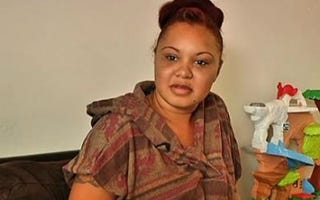 When a 30-year-old San Diego father took his family to a local cemetery and told them his dead grandmother had instructed him to sacrifice the 8-year-old boy, he allegedly got as far as using a piece of broken glass to slash open his son's forearms and his own, NBC San Diego reports.
Luckily, medical assistant Corey Granberry witnessed the incident and jumped in to help, along with her best friend, Jaymisha Pires. The two women put a stop to what could have been a real tragedy. "I think sometimes people are put in places. And honestly, we were at the right place at the right time," Granberry said.
Check out the account of their story here:
View more videos at: http://nbcsandiego.com.
Read more at NBC San Diego.
Like The Root on Facebook. Follow us on Twitter.