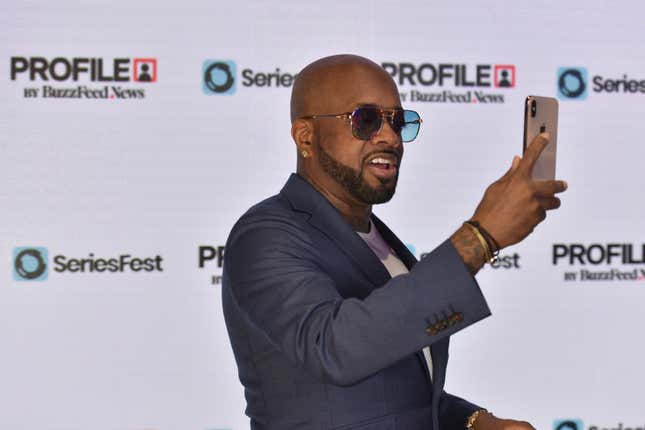 I have gone this far in 2019 without wondering even once what Jermaine Dupri thought about anything. Unfortunately, on Thursday, that streak came to an end when Dupri decided to share a wadded up Kleenex masquerading as a thought on his feelings about women rappers.
In a recent interview with People magazine, the 46-year-old producer and owner of the So So Def record label said today's women rappers sound "like strippers."

"I feel they're all rapping about the same thing," Dupri said. "I don't think they're showing us who's the best rapper. For me, it's like strippers rapping. […] OK, you got a story about you dancing in the club, you got a story about you dancing in the club, you got a story about you dancing in the club."

Considering that I've been hearing male rappers talking about their stroke game since I've literally been in grade school, this is a So So Tone Def take from a hip-hop legend who appears to be desperately clinging onto the last vestiges of relevance.

G/O Media may get a commission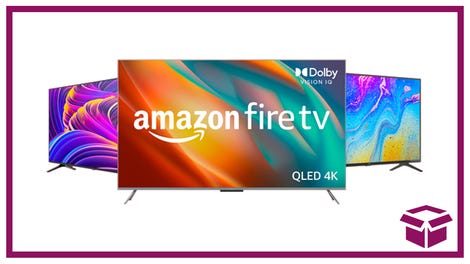 Ooh. stunning.
New Amazon Fire TVs
And, considering women rappers are—and have been—the most charismatic, interesting, and ferocious rappers of this here year of our Lord, they had a little something to say to Mr. Dupri.

Cardi B posted a couple responses on Instagram.

"First of all, I rap about my pussy because she's my best friend," the megastar rapper and former stripper quipped. She also pointed out that when she drops songs like "Be Careful"—a track about trying to reconcile with an unfaithful partner—listeners are thrown off or complain that the music isn't what they're used to from her.

In a second video, she listed other women rappers who have been out, who have been rapping about non-pussy related things (although, shit, rap about pussy-related things if you want! Men do!). She specifically shouted out Rapsody, Tierra Whack (who made XXL's 2019 Freshman Class, along with Megan Thee Stallion and Rico Nasty), Chika and Kamaiyah—women that people like Jermaine Dupri erase when they say all women rappers are one thing (when they are not, nor have ever been one thing).

Other women rappers who jumped in with responses? Doja Cat, who rattled off at least 17 women rappers who don't fit Dupri's little mold off the top of her head; Rapsody, who reveled in all the dopeness women rappers bring to the table; and Kamaiyah, who very much wanted to remind all you motherfuckers that she's from Oakland.
Singer Ari Lennox—saint of my summertime heart—even dropped a few bars that sound better than anything Dupri ever had ghostwritten for him.
Noname just dropped a picture of Jermaine with no words, because I mean...she has a point.
Now if it's alright with you Jermaine, I'm going to attend to my very important weekend plans, which consist of wearing coochie cutters, blasting Leikeli47, and looking at old pictures of women's soccer star and perennial hot girl Megan Rapinoe in a bathing suit.
Bitch, good day!