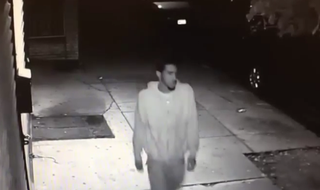 An unidentified woman is in critical condition after a man slashed her throat for rejecting his invitation to go on a date, the New York Post reports.
According to the site, the man came up to the woman in the lobby of an apartment building in the Jamaica, Queens, section of New York City on Oct. 1 and started to talk to her, investigators said.
The man asked the 26-year-old victim out on a date, but she turned him down and started to walk away.
That was when the man brutally attacked her, grabbing her from behind and slashing her throat with a blade before he took off running, according to the Post.
The woman is expected to survive.
Investigators are searching for the suspect, who is believed to be in his 20s and approximately 6 feet tall and 180 pounds, the Post reports. He was described as having brown eyes and short black hair and was last seen wearing a light hoodie, jeans and black sneakers.
Read more at the New York Post.