A Texas woman accused of being part of an initial fight that prompted a harshly criticized police response at a McKinney, Texas, pool party last Friday has been placed on administrative leave by her employer, with the company stating that it does not condone "violence, discrimination or harassment."
"CoreLogic does not condone violence, discrimination or harassment and takes conduct that is inconsistent with our values and expectations very seriously," the employer, CoreLogic Inc., a major financial data and analytics firm, said in a prepared statement given to The Root Thursday. "As a result of these pending allegations, we have placed the employee in question on administrative leave while further investigations take place."
A company representative identified the individual placed on administrative leave as Tracey Carver and told The Root that Carver is employed in its tax division and based in Richardson, Texas, which is near McKinney. 
Much of the focus on the notorious McKinney pool altercation has been directed at the actions of now-resigned Police Cpl. David Eric Casebolt, who was caught on tape dragging a young teenager to the ground by her hair and pulling his gun on other unarmed teens who were at a pool party.
Police, however, were called in after a fight that was also caught on video, showing an older white woman and a younger black girl struggling and pulling at each other's hair.
G/O Media may get a commission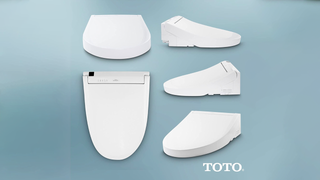 44% off
Toto Washlet Electronic Bidet Toilet Seat
The Daily Kos reports that a Twitter campaign to identify two white women who allegedly made racist comments that culminated in the fight had led to the identification of Carver as one of those women.
In the video, one still-unidentified woman is seen struggling with the black girl before a group of black teens attempt to separate the pair. At that point, Carver walks in. At first she appears to be trying to separate the two also before she is seen repeatedly punching the top of the young girl's head.
The fight doesn't last long, and the two groups separate shortly afterward amid some yelling.
Twitter activists began questioning why the two women, who were obviously involved, had not been arrested or even questioned for their role in instigating the altercation, and it didn't take savvy users long to tag Carver.
Dallas Communities Organizing for Change, a group advocating for racial justice and police reform, tweeted initially directly at Bank of America, asking whether the woman was one of its employees: 
https://twitter.com/DallasforChange/status/608022847882002432
That tweet—which, according to the Daily Kos, spread like wildfire—forced the banking giant to conduct an investigation into whether the woman was an employee. The bank soon confirmed that Carver did not work directly for it but, rather, worked for one of its vendors, CoreLogic Inc.
Read more at the Daily Kos.