A British woman who died after a night of partying last year may have lost her life because of latex glue in her hair weave, according to the Daily Mail.
A pathologist is now saying that 34-year-old Atasha Graham, who used hair extensions for more than a decade, may have died from latex glue in her hair weave. The solvent used for removing old ones might also have been the cause.
"I've seen cases where people using solvent to apply extensions has actually caused anaphylactic shock," Dr. Michael Heath told the Daily Mail. "There are about 10 to 20 deaths a year in [the UK], many more in America. I have seen four in the last three months."
While Heath did not say the official cause of death, he said an unknown allergic reaction was confirmed. There were no signs of allergic reactions to food or alcohol in her system. Additionally, the autopsy found no abnormalities in her organs.
While traces of glue could have seeped into her bloodstream, it is unclear if an accumulation of it over the years caused her death or whether it was another cause. Normally, a reaction would occur within an hour of the hair extension being applied.

G/O Media may get a commission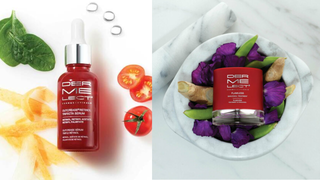 Save $19
Retinol Renewal Kit
"The diagnosis is correct, but I am not sure what triggered it," Heath told the Daily Mail. "If she had recovered, we could have carried out tests, but the situation we have, tragically, we cannot take any further."
It's unfortunate that we will never know the true cause of death of this young, happy woman — as many of her friends and family described her. But what we do know is that there's evidence that women across the world are dying from materials in hair weaves. We have to take a step back and be careful of not just what we are putting inside our bodies but on our bodies, too.

Read more at the Daily Mail.
Like The Root on Facebook. Follow us on Twitter.