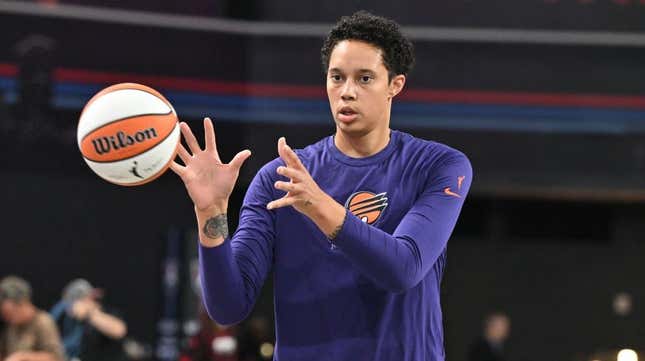 Despite having an incredible year with the Phoenix Mercury, the WNBA superstar has decided to take some time off to focus on her mental health.
Tackling A Black Maternal Health Crisis & Embracing Reproductive Justice | The Root Institute
The announcement was made over the weekend, in a statement from the Mercury that read, "Mercury center Brittney Griner will not travel with the team on its upcoming two-game road trip to Chicago and Indiana (July 30-August 1) to focus on her mental health. The Mercury fully supports Brittney and we will continue to work together on a timeline for her return."
Although it's unfortunate that she's taking time off, it's something we should all understand. As we all know, Griner went through a tough time prior to her triumphant return to the WNBA just last month.

In February 2022, Griner was arrested at a Moscow airport on drug-related charges and kept in prison for nearly 10 months before being released in December 2022. That's an extremely tough thing for anyone to deal with, let alone an American who's spending time in a cell more than 5,000 miles away from home.
In the last few years, athletes have been extremely open about their struggles with mental health and the importance of prioritizing it just as much as their physical health.
Other high-level athletes that have been open about their mental health include Naomi Osaka, Simone Biles, and Demar Derozan. Some of them have even taken breaks from high-level events including Biles, who infamously withdrew from the women's all-around final during the 2020 Tokyo Olympics to focus on her mental health.
But even though it's understood why Griner is taking some time away from the team, they sorely need her. It has been an extremely tough season for the Mercury. They currently have the third-worst record in the league (6-18) and the second-worst in the Western Conference. They've been on a three-game losing streak, including a loss Sunday to the Chicago Sky, which was the first of two games Griner is planning to miss.
Although she's putting up great numbers, averaging 18 points and 7 rebounds per game, none of it has helped the team win.