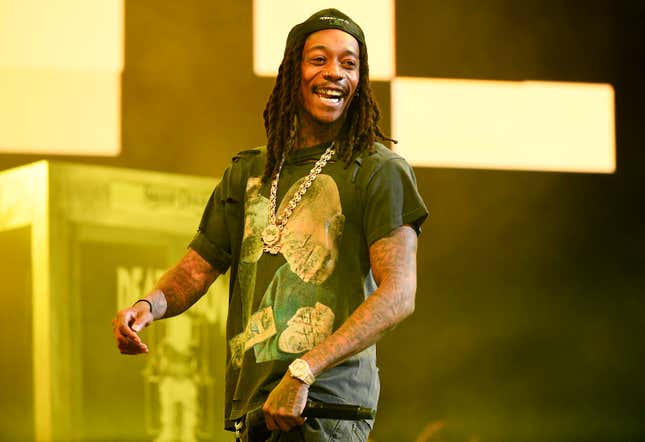 Wiz Khalifa is getting into the mushroom business. I already know what you're thinking, but read on. This week, the "Black and Yellow" rapper announced the launch of MISTERCAP'S Mushrooms, a wellness company promoting healthy living through natural organic mushrooms. According to a press release, the brand's mission is "to increase interest in the health benefits of mushrooms by creating more ways for people to incorporate them into their lives, nutrition and wellbeing."

Tackling A Black Maternal Health Crisis & Embracing Reproductive Justice | The Root Institute
If you didn't already know, mushrooms are so much more than weird, slimy members of the fungi family that people usually push to the side of their plates. They actually offer plenty of nutritional benefits, including improving energy levels and brain function, reducing inflammation and supporting the immune system.
MISTERCAP'S is launching with at-home mushroom grow kits sold exclusively on their website for $27.95 each. Customers can choose from the Oyster Grow Kit, Shiitake Grow Kit, and Lion's Mane Grow Kit, which allow them to see the entire life cycle of the mushroom at home.
"People love growing their own food," said Khalifa in a statement shared with The Root. "People know so little about mushrooms, so my goal with MISTERCAP'S is to showcase its positive benefits and bring them to a wider audience."
But as a MISTERCAP's spokesperson told USA TODAY, the kinds of mushrooms Wiz is selling are not intended to get you high. MISTERCAP's mushrooms don't contain psilocybin, a hallucinogenic chemical found in certain mushrooms, that can induce hallucinations and feelings of euphoria.
"The company is exclusively focused on culinary mushrooms at this time," said MISTERCAP'S general manager, Philippe Chetrit. He adds that he sees them "as the best way to increase the reach of mushrooms as a means of well being."
But that doesn't mean psychedellics are totally off the table.
"The brand will keep its eyes on the legal landscape and re-evaluate as appropriate," Chetrit said.