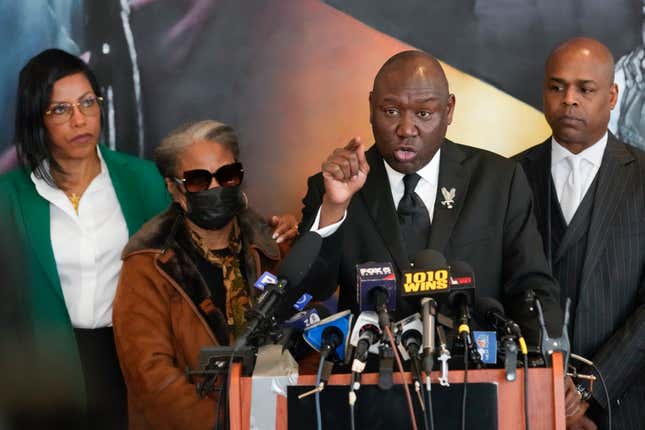 A witness to the assassination of Malcolm X has rekindled a theory long believed by many people in the Black community: That law enforcement may have assisted the killers.

Mustafa Hassan, now 84, was in Harlem's Audubon ballroom when Malcolm X was shot dead of Feb. 21, 1965. Yesterday, Hassan appeared with civil rights attorney Benjamin Crump, who read from an affidavit which claims Hassan and others were stopped by NYPD officers as Malcolm X's supporters tried to chase down and stop the suspected gunmen. revealed a testimony from a witness the night civil rights activist Malcolm X was assassinated.

The Black Excellence & Literature That Influenced Eboni K. Williams' Success | Securing the Bag: Part 2
Crump represents the daughters of Malcolm X in a $10 million wrongful death lawsuit alleging the NYPD and several government agencies purposefully withheld exculpatory evidence in the killing. Hassan submitted his testimony that supports the theory that the cops were in on the shooting. He said he was working security with the Organization of Afro-American Unity at the Audubon Ballroom the evening of Feb. 21, 1965. After the shooting, Hassan recalled trying to stop a man with a gun from running away but was held back by NYPD responding officers.
"He was being beaten by Malcolm's followers while a group of policemen ... suddenly showed up on the scene asking, 'Is he with us?' while at the same time holding back Malcolm's followers from beating him," Crump read from the statement. "From my vantage point, this was an attempt by the police to assist in him getting away."
Hassan also said despite his presence on the scene of the crime, no law enforcement ever tried to interview him about what happened or what he'd seen. Crump confirmed at the conference he had archive photos showing Hassan at the Audubon Ballroom as well as video footage but with no sound.
Recently, two of the three men convicted in the murder, Muhammad Aziz and Khalil Islam, were exonerated and paid multi-million dollar settlements in the lawsuits they filed in their wrongful convictions, according to the New York Daily News. The last one, Thomas Hagan, confessed to the shooting but Crump said he believes he was working under the orders of the NYPD.