Heads are swiveling over the box-office beatdown that Boo! A Madea Halloween has given Jack Reacher and Inferno, earning $27.6 million the week of its premiere and $17 million the second week, topping both thrillers starring A-listers Tom Cruise and Tom Hanks, respectively.
Some are wondering how yet another Madea film can win at the box office while films like Queen of Katwe, an inspirational story about a young, impoverished African girl working her way out of the slums of Uganda by playing chess, fail to make a dent at the box office (the film has earned $8.7 million worldwide, with a production budget of $15 million). Some argue that what black audiences say they want as opposed to what they really support are two different things.
Based on the true story of Phiona Mutesi, Queen of Katwe was produced and distributed by ESPN Films and Disney, one of the largest and most iconic film companies in the world. The film has the goods that many black audience members say they want in films coming out of Hollywood. It stars Academy Award-winning actress Lupita Nyong'o and Golden Globe winner David Oyelowo and features newcomer Madina Nalwanga, who gives an outstanding performance as a young girl strategically mapping her way out of poverty. The film is directed by Mira Nair, a legend in world cinema, who actually lived in the Ugandan capital of Kampala, where the film takes place.
Queen of Katwe also addresses the continual critiques of Hollywood films featuring black casts; namely, films that are too violent, too sexually exploitative, too wedded to depicting centuries-old stereotypes of black people, or being written or directed by people who have no connection to black culture. In a world where young black girls are often shown as victims (200 Chibok, Nigeria, schoolgirls), we have Nalwanga giving us #BlackGirlMagic onscreen. What's not to like about this film?
"First and foremost, let's keep things in perspective. Most films perform poorly at the box office. It is known that only 15 percent of all films made actually turn a profit at the box office," says Brett Dismuke, a 20-year veteran of music, television and film distribution and the owner of SoChi Entertainment, an independent film company. "From the inside, it is more surprising when a film outperforms the theatrical projections as opposed to the reverse."
G/O Media may get a commission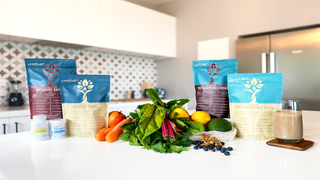 Historically, studios and distributors make up for this shortfall with home-entertainment revenue or overseas distribution. Dismuke believes that studios also have to pay attention to what black audiences have historically supported and rejected. There is an audience for every category of film, but the audience may not be large enough to justify continuing to make films in that category.
"If you want a film starring African Americans to do well at the box office, the subject matter has to reflect what the larger segment of the African-American community and non-black America wants to see," says Dismuke. If that doesn't happen, then the likelihood of a film like Queen of Katwe performing well at the box office is slim to none.
Coupled with a television and online-streaming industry that is producing and distributing high-quality shows—many starring black lead characters with fantastic storylines produced by black showrunners (Black-ish, Luke Cage, Queen Sugar, Atlanta, Insecure, Scandal, Empire, Power, Survivor's Remorse, Being Mary Jane)—black films really have to compel black audiences to leave their homes and go to theaters.
"If a film seems more educational than dramatic or exciting, then it falls into the 'have to see' category, which makes it unappealing to audiences," says Beretta Smith-Shomade, associate professor and director of graduate studies in the Department of Film and Media Studies at Emory University. "I can watch something that is good and educational and not leave my house and not pay $10 for a ticket and $40 for refreshments."
During the black film boom of the 1990s, there was a grassroots movement to get black audiences to go to see movies on the first Friday of the premiere to help ensure that the film would stay in theaters. Audiences were also asked to check their ticket stubs to make sure theaters were giving accurate box-office receipts for black films. During that time, audiences for films were mostly segregated, and studios were scratching their heads trying to figure out how to get whites to see black films other than "buddy films," which isn't the case anymore, as evidenced by the success of black films like Boo: A Madea Halloween, Straight Outta Compton and The Perfect Guy, which attracted diverse audiences.
Filmmakers like Phill Branch, director of the documentary Searching for Shaniqua, believes that there's too much pressure on black audiences to support black films. "I should be able to go to a movie for whatever purposes. If I want to kick back, relax and eat some popcorn, then that should be OK. The pressure on black audiences to support films they may not want to see is ridiculous. If you like it, then go see it. If not, then catch it on demand or HBO later, or not."
Smith-Shomade believes that this generation of moviegoers doesn't have the same motivation to support black films.
"The narrative of wanting to see something more positive or progressive just isn't there among some audiences. I don't hear any of that conversation among students when I talk to them or listen to what they're talking about," says the author of Watching While Black: Centering the Television of Black Audiences. "On the shuttle, I heard students talking about Madea. They were so excited about it. It's not heavy. It's just funny. It may not be my cup of tea, but it speaks to audiences that will pay to go see it."
Like Queen of Katwe, critically acclaimed films like The Great Debaters, Akeelah and the Bee, Pride, Beloved, For Colored Girls and this year's Southside With You didn't perform as well at the box office as many hoped, while films like The Perfect Guy, War Room and Boo! A Madea Halloween have had great box-office returns, thanks largely to black audiences.
What does it mean when films like Queen of Katwe—which are devoid of controversy as in Straight Outta Compton, and offer an inspirational story but don't fit neatly into a genre category, like The Perfect Guy or War Room—fail at the box office?
Daryle Lockhart, vice president of the African American Film Critics Association, believes that while box-office receipts are important, they don't tell the entire story.
"Queen of Katwe is a sports drama. Of the top 10 highest-grossing sports-drama movies of all time, six of them are boxing movies. So Queen of Katwe was fighting an uphill battle from the beginning," says the founder and chief executive of Sci Fi Generation Media Lab.
Like Dismuke and Smith-Shomade, Lockhart believes there is an audience for every film, even though it may not be as large an audience that studios and critics may like.
"I think that the box-office performance of films like Queen of Katwe and Southside With You dismiss the fact that when these movies are out, people actually want to see them," Lockhart says. "Southside With You is not going to reach the same-size audience as Avengers, and that's OK."
In the age of #OscarsSoWhite and with an increasing number of quality black TV shows, what is Hollywood to do? Lockhart offers: "We have to stop referring to that box-office chart, which is something I had to learn. A lot of it has nothing to do with quality. Look at how we're talking about a film by Mira Nair! As a failure! That's crazy to me. This is an art form. We have to get into the art of cinema, not just the business of movies."
Nsenga K. Burton, Ph.D., a media scholar, is digital editor in chief at Grady Newsource and a faculty member of the Cox Institute of Journalism, Innovation, Management & Leadership at the Grady College of Journalism and Mass Communication at the University of Georgia. She is founder and editor in chief of the award-winning news blog the Burton Wire. Follow her on Twitter here or here.