The soundtrack for Black Panther, the Top Dawg Entertainment-helmed Black Panther: The Album, dropped today. While Black Panther is a Marvel Cinematic Universe product, it's still a black movie. From Ryan Coogler to Wakanda to kente cloth in videos to the two capital letters and the apostrophe in the lead character T'Challa's name, there's no denying the blackness at play here.
Toheeb Jimoh Talks The Power, Acting With Toni Collette, & Ted Lasso on That's So Random
And like peanut butter and jelly, Shaq and Kobe, and salt and pepper, black movies aren't complete without a soundtrack. Can I get an "amen"? I think I got an "amen." Do you know why? Because God is good (all the time) and all the time (God is good). Tell me you didn't say that out loud just now. It's OK—I know. I did too.
The '90s were full of movies with great soundtracks. Faizon Love once joked that soundtrack budgets back then were bigger than the budget for the actual movie. Not surprisingly, most of those soundtracks were as good as, if not better than, the movies themselves. From Boomerang to Above the Rim to Waiting to Exhale, black movie soundtracks came, saw and conquered. Just last weekend, I got into a full debate about the best black movie soundtrack, though we included blaxploitation movies, so of course the soundtracks for Superfly and The Mack were name-checked. Dear The Mack, I choose you. See what I did there?
Since the '90s, though, short of a few movies here and there like Brown Sugar and Love & Basketball, black movies haven't been as heavily soundtrack-focused as they used to be. You can chalk that up to the fact that the black movie market, while thriving on an independent level—shouts to Amazon Prime and Netflix—isn't as commercially poppin' as it once was outside of Tyler Perry, T.D. Jakes (occasionally) and Spike Lee.
G/O Media may get a commission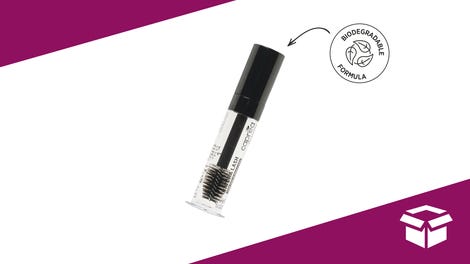 It's $8
20% Off Lash + Eyebrow Serum 2.0 - Caprea Beauty
There hasn't been a movie, in all honesty, that really lent itself to dedicating an entire soundtrack of new material to it. T.I. made his 2006 classic album, King, the de facto soundtrack for the movie ATL. Jay-Z did something similar with American Gangster, but it just hasn't been the same since Snoop came through and crushed the buildings.
Enter Black Panther, the movie that has black folks across America forgetting that we're all about to make Mickey Mouse a whole lot of money and he will not be fixing the hood in the process. Like most black folks, I'm excited for this movie, and I was waiting for this soundtrack to drop because, I mean, we got us a black movie with a black soundtrack again. In Black History Month, no less. This couldn't get any blacker unless Allen Iverson's mother started braiding his hair at the movie theater while he watched Black Panther.
So what about the actual soundtrack, P?
Oh, right. With Kung Fu Kenny (Kendrick Lamar) quarterbacking the project, it features lots of names you know and many you probably don't. More than half of the TDE roster shows up (Kendrick, Ab-Soul, Jay Rock, Schoolboy Q and SZA), and current heavy hitters like the Weeknd, Travis Scott, 2 Chainz, James Blake, Anderson .Paak, Vince Staples, Khalid and Swae Lee from Rae Sremmurd show up alongside lesser-known but talented artists like Zacari and Jorja Smith.
So is this a good soundtrack? Seems like that depends on whom you ask. My first few runs through the project—at this point, I've listened to it roughly six times—is that it's fair to middling. "All the Stars" is head and tails the best song on the album, so it's not surprising that it was the single. I like a few other songs, like "The Ways," "Redemption," "Seasons," "Big Shot" and "X." "X" took repeated listens, so I'm not sure if I actually like it or if I've been incepted. I don't care much for the rest of the songs. One run through social media might have you believing that I'm sniffin' glue, though. I don't sniff glue, by the way.
Obviously it's too early to tell how this will fare in the black-movie-soundtrack pantheon. Plus, making it over the Above the Rim mountain is almost an impossibility. I think the sound of the project as a whole is interesting; Sounwave really made his presence felt. But I think our soundtracks from the '90s were so iconic and we have so much nostalgia built into them that I'm getting misty-eyed thinking about the Sunset Park soundtrack, and I can't name more than two songs off of it from memory (at the moment).
But we pretty much got another Kendrick Lamar album, and that's never a bad thing. The themes are interesting, to say the least, because of what the movie seems to be about, and there are several places on this album that are fairly standard-issue trap-nigga fare. Not sure how that fits with the theme of Black Panther, but I haven't seen it yet.
Largely though, it's good to have a movie, especially one with as big a budget and as much commercial appeal as Black Panther, get the black-movie-soundtrack treatment. It's a good day to be black and sexy.