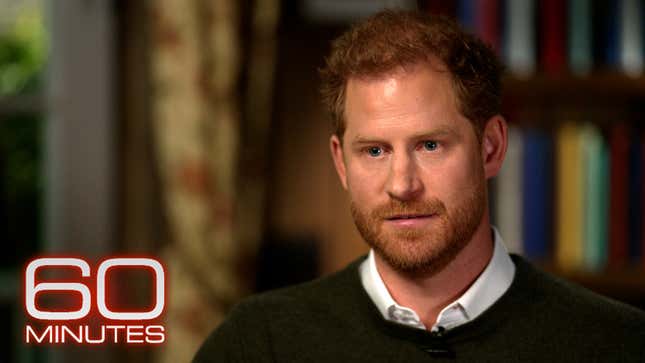 These days, it seems like everywhere you turn, Prince Harry and his wife, Meghan Markle, are in your face. From their Netflix doc, Harry & Meghan to Harry's highly-anticipated memoir, "Spare," the couple has been working overtime to take control of the narrative and share what ultimately led them to walk away from the royal family and start over with their children in California.

FX on Hulu's Tupac Docuseries, Dear Mama, Is Our TV Pick This Week
And while it remains to be seen how audiences will receive Harry's book, I couldn't help but wonder how it will stack up against successful books written by the closest thing we have to royalty here in the U.S. – the Obamas.
Barnes & Noble called Michelle Obama's memoir "Becoming" the fastest-selling book of 2018 after more than 725,000 copies were sold in the United States and Canada on its first day of publication and more than 1.4 million copies in its first week. The book, in which America's first Black First Lady writes about her journey from the south side of Chicago to the White House went on to sell over 17 million copies worldwide.
Not to be outdone, former President Barack Obama's book, "A Promised Land" sold over 1.7 million copies in North America in its first week, which is among the highest ever for a nonfiction book.
Publishers did everything they could to keep the details of Harry's juicy tell-all a secret, hoping the anticipation would send people racing to grab their copy of "Spare" when it hits shelves tomorrow. But their plan seemed to blow up when journalists got a hold of a Spanish version of the book last week that broke the embargo and went on sale early. And since then, the leaks have come out fast and furious. So much so that it has left some wondering if there is anything left for "Spare" to spare.
The Sussexes hit it out of the park with their Netflix series, which was just behind "Wednesday" as the most-streamed program between December 5-11. But while Harry has been out spilling his own tea about past drug use, a physical encounter with his older brother, and his less-than-warm and fuzzy feelings about Camila, Queen Consort, as he promotes his book, not everyone is eager to pick up what the prince is putting down. In fact, it seems like Harry fatigue is growing in the United States and in the U.K.
Full disclosure: while I've done my best to keep up with the news (for work, of course), as of this writing, I have had about all of the Harry (and Meghan) I can stand.
And not to be outdone:
The fatigue is evident in the waning audience for all things Harry. Last night's Harry: The Interview, on U.K.'s ITV, was watched by 4.6 million viewers. And while those ratings are nothing to sneeze at, it came in second place to the BBC drama Happy Valley, which pulled in 5.3 million viewers during the same time period. Ratings for the latest Harry interview were also noticeably less than the 11.3 million U.K. viewers who checked out the Sussexes exclusive chat with Oprah in March 2021.
We'll all be watching to see how this battle of the books plays out. Maybe it's because I'm not at all surprised about the racism Meghan experienced after marrying into the royal family of one of the world's most notorious colonizers, or maybe I'm just a hater (I'll own it), but I for one can't wait until we all just move on.