Last summer, it was announced that NASA astronaut Jeanette Epps would become the first African-American International Space Station crew member, after she was chosen to go on the June 2018 mission.
Of course, we now know that those plans have changed, with news breaking last week that NASA had decided to pull Epps off the team, pushing back the history-making moment for ... whoever knows how long.
NASA gave no reason as to why Epps, who was scheduled to be a flight engineer during Expedition 56 and remain onboard the station for Expedition 57, was being replaced by Serena Auñón-Chancellor, but noted that Epps would be returning to the Astronaut Office at NASA's Johnson Space Center in Houston and would "be considered for assignment to future missions."
The news raised eyebrows and murmurs online, especially as there was no reason given for the reassignment. But again, NASA has been tightlipped about the situation; a spokesperson with the agency acknowledged only that "a number of factors are considered when making flight assignments; these decisions are personnel matters for which NASA doesn't provide information."
G/O Media may get a commission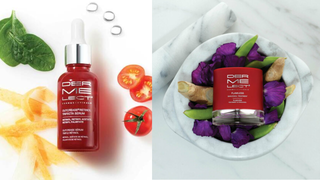 Save $19
Retinol Renewal Kit
Epps herself has not spoken out about the situation.
However, Epps brother, Henry Epps, went online to lash out, blaming "oppressive racism" that he said his sister has faced within the agency.
"My sister Dr. Jeannette Epps has been fighting against oppressive racism and misogynist in NASA and now they are holding her back and allowing a Caucasian Astronaut to take her place!" Henry Epps wrote in a Facebook post over the weekend, according to Newsweek.
The post was accompanied by a MoveOn.org petition link for the campaign, "Demand NASA return Dr. Jeanette Epps Back to ISS Mission!!!"
The petition, which wasn't started by Epps' brother, according to Newsweek, has gained 643 signatures since it was launched.
"My sister deserve a chance just life [sic] her white peers! This administration policies and culture is reprehensible against their stance against women and minorities in this nation. We have lost all of the gains we gained over the past 40 years in one year? No more!" Henry Epps added on Facebook. "We cannot continue to tolerate what is going on in America but we must stand together and stand behind our people and out [sic] nation!"
It was not made clear in Henry Epps' post if he had spoken to his sister regarding the issue, but it is clear that he has his own thoughts about his sister's reassignment.
Read more at Newsweek.