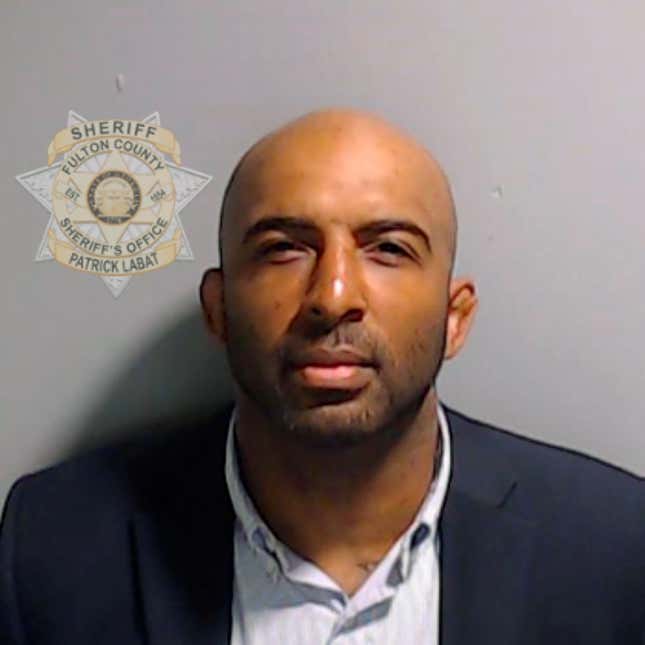 [Updated 8/31/2023 at 11:30 am E.T.]
Harrison Floyd, former Director of Black Voices for Trump, was released on Wednesday after spending six days in the Fulton County jail. Floyd is the only defendant in the Georgia election case to have served time in jail. He also happens to be one of two Black defendants in the case.
Can Donald Trump Serve As President From Prison?
Until his indictment, Floyd was a relatively unknown figure. He served as director of Black Voices for Trump during the 2020 election. He was later indicted for violating Georgia's anti-racketeering law, illegally influencing a witness, and conspiring to solicit a false statement.
According to the indictment, Floyd repeatedly harassed and attempted to pressure a Black election worker, Ruby Freeman, to make a false statement. (Freeman was falsely accused by the Trump campaign of election fraud.)
Unlike his co-defendants, Floyd was unable to negotiate a bond before he surrendered. At his initial hearing, Floyd informed the court that he could not afford an attorney, which is likely why unlike the other defendants, he was unable to secure a pre-detention bond.
At the initial hearing Judge Emily Richardson also noted Floyd's previous arrest history. Floyd was arrested in May on charges of assaulting a federal officer who attempted to serve him with a grand jury subpoena. Richardson deemed him a risk because of his May arrest, but noted that the issue of bond would be decided later by Judge Scott McAfee.
After securing an attorney, Floyd was able to negotiate a bond agreement for his release. (He appears to have set-up an online fundraiser to pay his attorney's fees). Judge McAfee set his bond at $100,000 and gave him similar terms to his other 18 co-defendants. He posted bond and was released on Wednesday.
Regardless of why Floyd was incarcerated, it's noticeable that Donald Trump and his allies seem to have largely ignored the only defendant who paid for their alleged crimes. Despite railing against a "two-tiered" justice system for months now, no one in Trump's world seems to care that the only person currently paying for these crimes is Black and not rich.

The former President has spent over $40 million (of mostly campaign funds) defending himself. However, Floyd and Trump's other co-defendants seem to have to stick it out on their own.