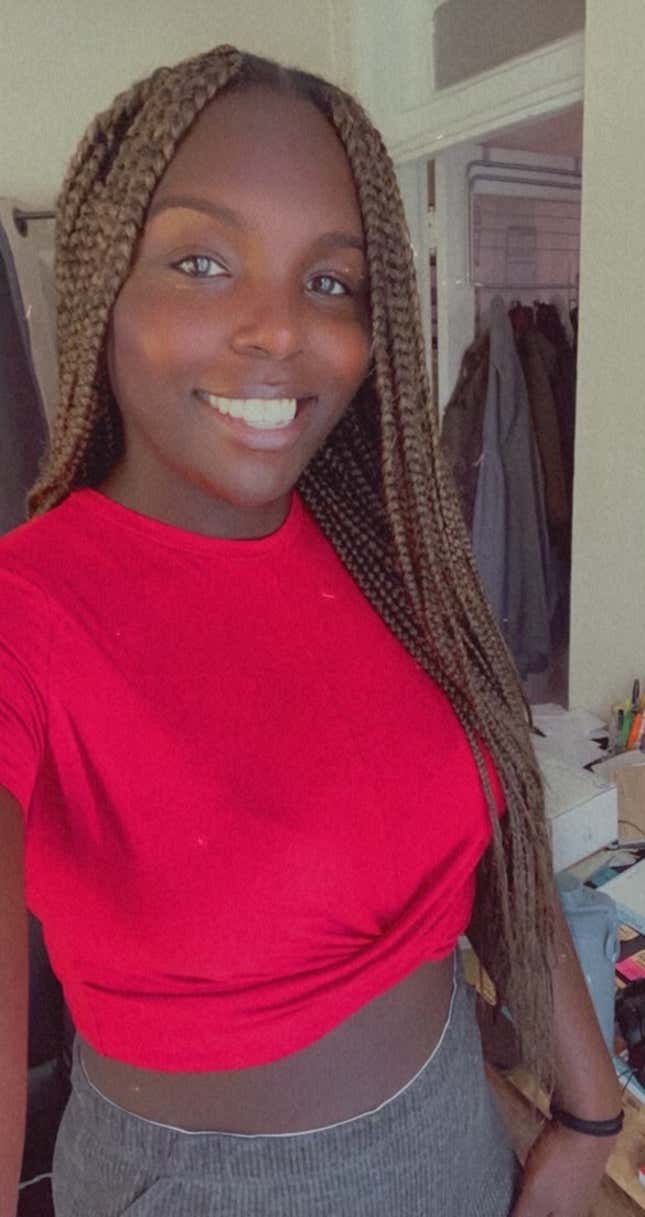 Last week was Valentine's Day which, out of all the holidays, I probably hate the most. But it got me thinking about the cult classic film, "Never Been Kissed." I think a part of my and every trans woman's soul will always resonate with Drew Barrymore's iconic portrayal of the quintessential 90's underdog, Josie Geller (aka: "Josie Grossie"). Sans the whole falling-in-love-with-my-fake-teacher-who-also-loved-me-even-though-he-thought-I-was-a-high-school-student thing, Josie and I have a lot in common. We were both just disarmingly delusional enough in our younger years to believe that being desired by men would somehow validate our existence not only as women, but as people in general.
LeVar Burton Is Still Championing Literacy In "The Right to Read"
In the end, Josie found herself and her Prince Charming. But I, like thousands of other Black trans women across the globe, have yet to find mine—and I don't believe I ever will.
This Trans Woman Believes in Black Love, But Does Black Love Believe in Me?
And that is really sad because I was someone who genuinely believed in Black love. I believed that if I was loved properly by Black men, it would somehow prove that in a world that had always shown me we (Black people) shouldn't be loved, that here - look - it was actually possible for this thing that you all said could never happen, to happen.

G/O Media may get a commission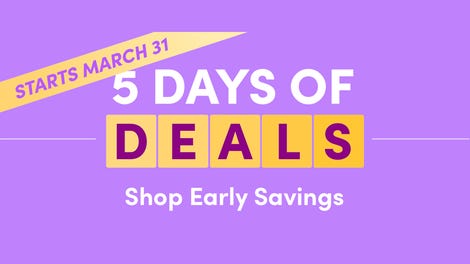 Sale sale sale
Early Savings - Wayfair's Five Days of Deals
Most of my childhood was spent daydreaming about a life with a man unknown to me but recognizable to my spirit (Yes, she was a very esoteric middle schooler). I wholeheartedly believed in romanticism - deep, profound, meaningful romantic love, even though I had never been given a proper example of that love. Wait, that's not true. Before my dad passed away, he woke up early every morning to iron my mom's and his clothes for work and that always felt like the type of way in which I wanted to be loved.

But as it turns out, love has not been in the cards for me. No, I'm pretty sure most of the men I've had the unfortunate pleasure of dating would watch me choke on a Popeye's biscuit while they sipped on a Deer Park water, let alone ever set foot near an iron for my clothing. Apathy is the recurring theme I seem to invoke from the men in my life, and I've always wanted to figure out why.
Don't Blame the Trans Woman
Most trans women I know can relate to my struggle. Most of us are used to being a late-night rendezvous or an after-bar afterthought, evidenced by the fact that at 39, I'm currently single AF and have never been in a serious long- term relationship. As all people should do at some point, I have taken a personal inventory of my life, and honestly wondered if I'm the issue. Of course I'm not perfect, but I'm definitely aware of the areas of my life that I want to improve upon in terms of relationship skills. So it would seem that maybe the problem isn't me. Maybe the problem is that men just aren't capable of loving trans women all the way through.
I can hear the men now: "Maybe it's the men YOU choose!" That has always lowkey felt like gaslighting and never quite sat right with me because how can a vast majority of women constantly keep making the same bad choices?
Here's Why Men Can't Love Trans Women
How can we all keep choosing "the shitty ones?" It's just not possible. There has to be something else going on: Patriarchy, the context and structure through which the society we live has been modeled. If men were a church, patriarchy would be the ever- present minister rearing the sadistic Sunday sermon throughout all its rooms.
Patriarchy tells men that in order for them to be considered "real men" there's a strict set of rules that have to be followed at all times, and even the least bit of deviation from said rules means that you are stripped of your manhood, which for Poc and Black men, carry far greater consequences since patriarchy was never created with them in mind to begin with.
Patriarchy is the cousin to white supremacy, so in reality, that version of masculinity was never for Black men but was for white men. So the irony of a bunch of men of color and Black men adhering to a system of masculinity that inherently doesn't see them as "real men" is not lost on me. But I digress. Arguably one of the most important rules is that as a heterosexual man within a patriarchal society you have to be attracted to women. And we live in a world where the default for a majority of people is the belief that trans women are not "real women," which at the end of the day is just transphobia. So as a man who is engaged in performing the tasks required of him by patriarchy, waking up one day and finding himself attracted to a trans woman, (which in it of itself is so transphobic, like duh, Einstein - you're attracted to women - of course you're attracted to trans women…because we're women too) seemingly causes all systems to fail.
Trans Women are Real Women
I've seen it in every fruitless attempt to try to piece together some semblance of a romantic relationship with men. It's like the part of themselves that they show to their family members or their friends or their coworkers - that all gets turned off and now I have to earn the fact that they're attracted to me because the cost of that attraction is more than most men are willing to pay. Now I have to perform for them, because as a man within a patriarchal society who believes that only cis women are "biological" or "real," being attracted to us (trans women) is wrong and essentially makes you less of a man - which - in lies the problem. Most men are more concerned with how they are perceived by others than they are with truly loving trans women, no matter how strongly they may care for us, and I'm tired of being told to believe that there's some needle in a haystack Black man out there waiting to love me properly.
I've decided that I'm going to love me properly. I'm going to claim me. I'm going to embrace my "Josie Grossie-ness" status in the eyes of the world and I think every woman, trans or cis - Black or white, should do the same.
Take stock of the relationships that you foster and really see how beneficial they are to you and your life. I realized that I am literally living my dream; Unless there's a man that can add to that dream, one who's willing to meet me on that metaphorical baseball field and give me my "first kiss" than there's nothing I want romantically from anyone. I hope we live in a world someday where men are able to love us all the way through without it bringing them pain or harm, but that remains to be a mere hope of mine.
I think we just need more examples of healthy Black love between straight men and trans women as well; they're out there, so I know it's not impossible, but for me personally, unless men collectively start unlearning the dangerous mindsets associated with patriarchal thinking, like I said…I just don't think it's in the cards. Because on the off chance I do put myself back out there again, he has to not only be okay with me being "Josie Grossie," that woman who believes in love, but unconditionally love me for that very reason and many more.